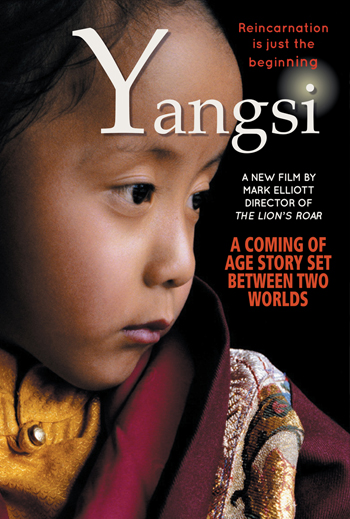 Yangsi
Year: 2012
Country: U.S.
Language: English
YANGSI documents the inspiring life of a young Tibetan boy who is recognized as the reincarnation of Dilgo Khyentse Rinpoche, one of the most revered Tibetan Buddhist masters of the twentieth century. The boy becomes known as The Yangsi, "the one who has come again into existence."

Narrated by Yangsi Rinpoche, the young teacher gives a first person account of his experience of growing up in, and coming to terms with, his unique inheritance. Beginning with his enthronement at age four before a crowd of fifteen thousand people, the film chronicles his upbringing with unprecedented access, capturing his education in Tibetan philosophy and ritual as well as his leisure time on the basketball court.

At the age of eighteen he assumes the role of the teacher and embarks on a world tour to continue the work of his predecessor, depicting how Buddhism can be relevant in the modern world.
"An astonishing documentary" - Spirituality and Practice
"A brilliant character sketch" - BlouinArtInfo
---