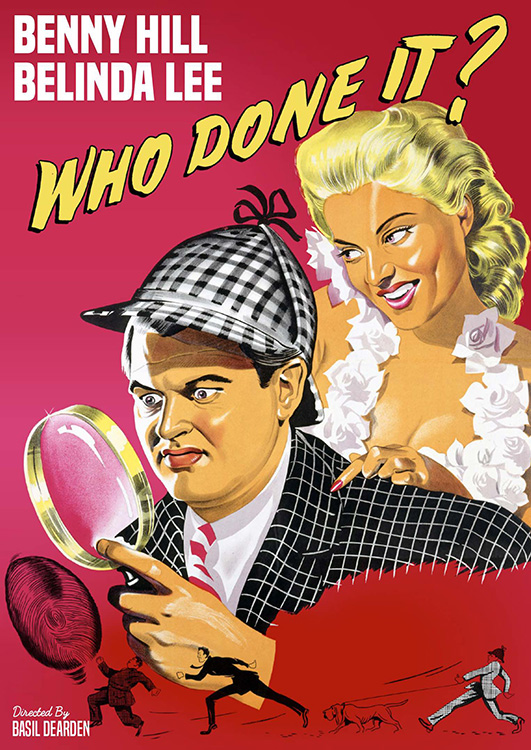 Who Done It?
Directed by Basil Dearden
Year: 1956
Country: U.K.
Language: English
English Closed Captions
Comedy legend Benny Hill (The Italian Job) stars as Hugo Dill, an inept ice rink attendant, amateur detective and extremely clumsy master of disguise. When Hugo stumbles into an international espionage plot, he's thrown into a crazy case of mistaken identity, murderous spies, a bumbling romance with a beautiful strongwoman (Belinda Lee, It Happened in '43) and a top-secret machine that can control the world's weather. David Kossoff (The Mouse That Roared) co-stars in this Ealing Studios slapstick hit directed by the great Basil Dearden (Dead of Night, The Mind Benders) and written by T.E.B. Clarke (The Lavender Hill Mob).
Cast
Benny Hill
Belinda Lee
David Kossoff
Garry Marsh
Ernest Thesiger
Denis Shaw
Crew
Directed by Basil Dearden