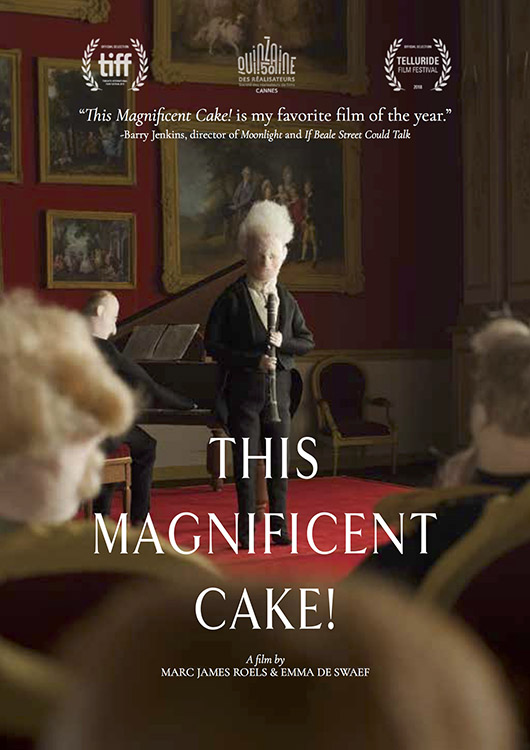 This Magnificent Cake!
Directed by Emma De Swaef, and Marc James Roels
Year: 2018
Country: Belgium, France
Language: Dutch, French
An official selection at Cannes Directors' Fortnight, Toronto International Film Festival and Telluride Film Festival, THIS MAGNIFICENT CAKE! (Ce Magnifique Gâteau!) is an unforgettable work of stop-motion animation exploring the bitter milieu of Belgium-occupied Congo. In the late 19th century, keen to compete with other European imperial powers on the continent, King Leopold II of Belgium proclaimed, "I do not want to miss a good chance of getting us a slice of this magnificent African cake." The subsequent occupation of the Congo would come to attract a contingent of servants, merchants and miscellaneous bourgeois driven by everything from insatiable greed to existential fear. From the intimate stories of these characters—many of whom pass through a luxury hotel in the middle of the jungle—emerges a greater narrative concerning the imperialist mentality. In a film by turns surreal, darkly comic and brutal, directors Marc James Roels and Emma de Swaef ultimately turn their critical gaze on the colonists themselves in a work of stunning, mysterious beauty.
Cast
Jan Decleir
Bruno Levie
Paul Huvenne
Crew
Directed by Emma De Swaef and Marc James Roels