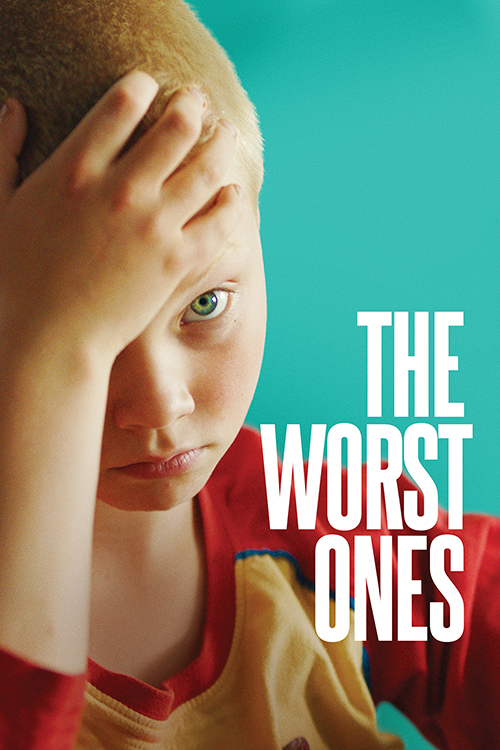 The Worst Ones
Directed by Lise Akoka, and Romane Gueret
Year: 2023
Country: France
Language: French with English subtitiles
Set in the suburbs of Boulogne-Sur-Mer in northern France, THE WORST ONES captures a film within a film as it follows the production of a feature whose director turns to the local Cité Picasso housing project for casting. Eager to capture performances of gritty authenticity, the director selects four working class teenagers to act in the film to the surprise and consternation of the local community, who question the director's choice of "the worst ones." As the director and crew audition, rehearse, film, and interact with their hand-picked cast, jealousies are stoked, lines are crossed, and ethical questions arise, with thought-provoking and at times darkly funny results. Winner of the top prize in the Un Certain Regard section of the 2022 Cannes Film Festival, The Worst Ones announces directors Lise Akoka and Romane Gueret as exciting new voices in French cinema.
"Critic's Pick! Luminously photographed and nimbly edited... offers a provocative critique of filmmaking practices."
---
"Thought-provoking and darkly funny… a fascinating look at the filming experience."
---
"Carried by very engaging young performers… the film has a real heart that beats wildly."
---
"Limber French filmmaking… with dark humor and occasionally confrontational candor. Find[s] artistry and honor where others tend not to look."
---
"Deeply insightful... a remarkable achievement of filmmaking and human compassion."
---
"A self-aware film that features sensitive performances, a touching emotional arc, and compelling commentary on the social responsibilities of filmmakers."
---
"The film is made compelling by its own immaculate casting."
---
"Sensitive, intelligent filmmaking."
---
"Akoka and Gueret find sharp insights in the imposition of a film shoot on those involved… an incredible addition to the canon."
---
Cast
Mallory Wanecque
Timeo Mahaut
Johan Heldenbergh
Crew
Directed by Lise Akoka and Romane Gueret