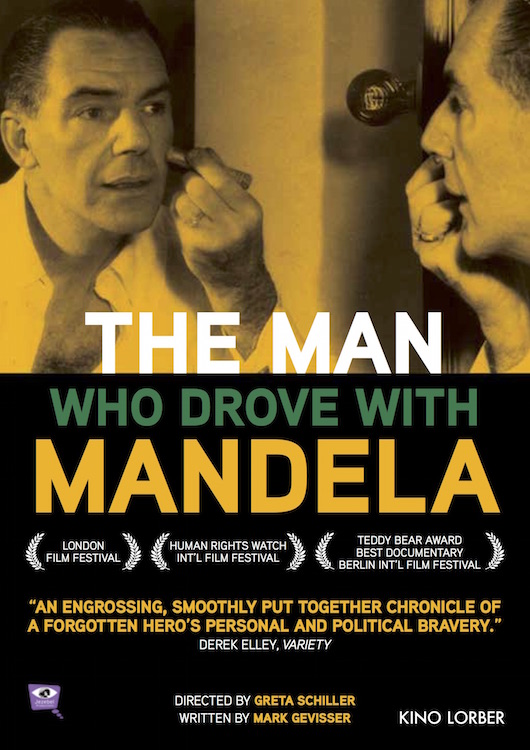 The Man Who Drove with Mandela
Directed by Greta Schiller
Year: 1998
Country: U.K., U.S., South Africa
Language: English
How did South Africa come to be the first country in the world to embody LGBT rights in their post-apartheid Constitution? It was in large part due to the unsung hero Cecil Williams, whose moving life story is told in the feature documentary, The Man Who Drove With Mandela. Featuring Corin Redgrave as Cecil Williams, in a tour de force performance

In 1962, at the height of oppression in apartheid South Africa, a gay white theatre director was arrested with Nelson Mandela. His name was Cecil Williams. This is his story.

This film is an unusually revealing portrait of one of the historic figures behind Nelson Mandela's long struggle for freedom in South Africa. In the early 60s, Mandela traveled incognito across South Africa, orgainizing armed rebellion against the apartheid regime.

Driving a gleaming Austin Westminster, Mandela was disguised as the chauffeur for an elegant, impeccably dressed white man. That man was Cecil Williams - a leading Johannesburg theater director, a committed freedom fighter and a gay man. Starring Corin Redgrave, "The Man who Drove with Mandela," blends dramatized accounts of key incidents in William's life with archival footage, home movies and contemporary interviews to tell the story of the personal and political bravery of a forgotten hero.
"It's a meticulously researched, quietly powerful piece of historical excavation, finally according an unsung hero his rightful place in the South African pantheon."
---
Cast
Joseph Bale
Adriaan Bassier
Ashley Brownlee
Crew
Directed by Greta Schiller