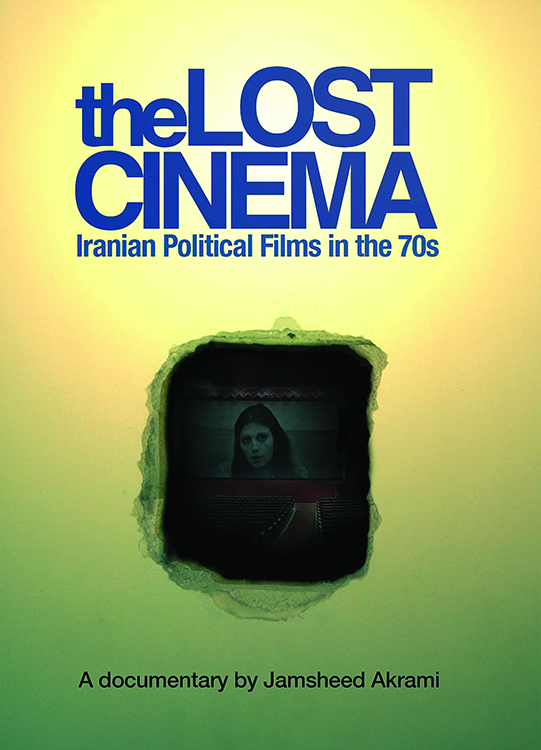 The Lost Cinema
Directed by Jamsheed Akrami
Year: 2007
Country: U.S.
Language: English, Persian with English Subtitles
THE LOST CINEMA is a film essay on the Iranian New Wave, a film movement which blossomed in the 70s as a protest against a local film industry dominated by shallow, socially uninformed domestic films and excessive exhibition of Hollywood and European imports. Despite the movement's contribution to the political awareness of the Iranian middle class, the New-Wave films, along with all other pre-revolutionary titles, were banned due to their non-conformity to the severely restrictive censorship codes imposed by the Islamic government after the 1979 Revolution. The ban has effectively shelved half a century of film heritage in Iran.

U.S.-based film professor Jamsheed Akrami sheds light on a significant trend of politically themed films through analyzing selected films and interviews with Iranian filmmakers. Insightful comments are provided by scholars Andrew Sarris, William Beeman, Louis Forsdale, and John Downing.
"This documentary is a revelation. It makes the case that there was a New Wave in Iran during the 60s and 70s when the Shah was in power. As is the case with the Islamic Republic, censorship abounded but with a different emphasis. Under the Shah, you saw plenty of women being embraced by men and not wearing a hijab but you had to be careful about indicating that Iran was a police state. This led filmmakers to use metaphors for life under a dictatorship."
---
"…. Two meticulous and insightful film essays that unpack some of the major issues of Iranian cinema- particularly the repressive censorship- through interviews with auteur filmmakers and choice extracts from their movies. (Akrami's) The Lost Cinema: Iranian Political Films in the Seventies (2006), focuses on the Pahlavi period's new-wave political cinema, while his Friendly Persuasion: Iranian Cinema after the 1979 Revolution (2000) centers on the emergence of art-house films in the Islamic Republic. These film essays are essential companions to any course on Iranian cinema."
---
"This illuminating documentary examines the background and significance of the Iranian New Wave, a burgeoning film movement that took place before the 1979 Islamic Revolution. An artistic and political awakening gave birth to films that rejected uninspiring mainstream offerings and dominating foreign imports led by Hollywood. Made by Jamsheed Akrami, filmmaker/critic/scholar, the documentary sheds light on the political messages these films carry, and the reasons why many were banned pre- and post-revolution and continue to be inaccessible in Iran even today."
---
Crew
Directed by Jamsheed Akrami