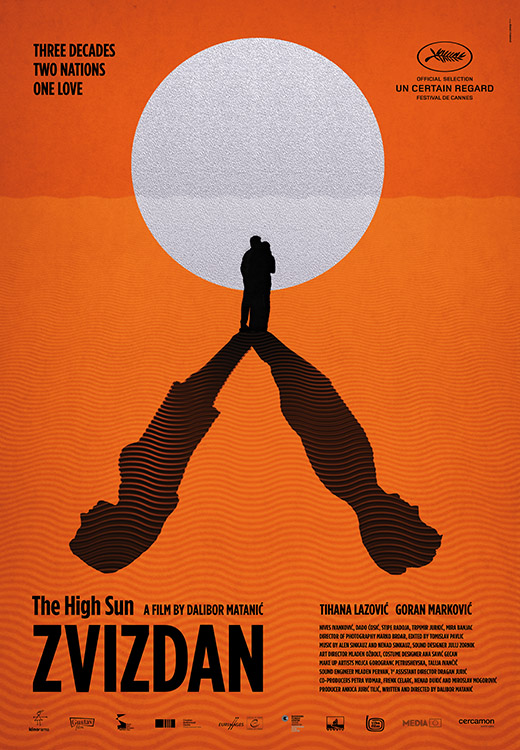 The High Sun (Zvizdan)
Directed by Dalibor Matanic
Year: 2015
Country: Croatia, Serbia
Language: Croation with English subtitles
English Closed Captions
Three different love stories, set in three consecutive decades, in two neighbouring Balkan villages burdened with a long history of inter-ethnic hatred: this is a film about the dangers – and the enduring strength – of forbidden love.

1991: Ivan and Jelena are young and in love – and they can no longer ignore the strange, poisonous atmosphere around them. Tensions between their two villages on the Dalmatian coast have been simmering for centuries, and are now approaching boiling point. The lovers are planning to flee to the city, as they can see no future for themselves here. While they are getting ready to leave, the first barricades are erected on the road and the first soldiers arrive...

2001: After living as refugees for many years, Nataša and her mother decide to return home. They find their native village abandoned, and their house dilapidated. As they start to rebuild their house, they fight against the adversity that they encounter, with optimistic humour. The renovation work is hard and they need help from a handyman, but there are no men left in their village – Nataša has to seek help in the neighbouring "enemy" village, the one she was hoping never to see again...

2011: Luka and his friend Ivno are driving from the city where they go to university, towards the city of Split. They are planning to stop for a party on the coast that is being organized by their childhood friend Dino. They give a ride to two girls who are hitchhiking, two fellow students who agree to join them for the party. Luka has not been back to his village for quite some time – now that he is here, he has to visit his parents...the conversation at the dinner table soon takes a turn that Luka would like to avoid because he has a guilty conscience: two years ago, he abandoned his pregnant girlfriend Marija and ran away to study in the city...
Cast
Tihana Lazović
Goran Markovic
Crew
Directed by Dalibor Matanic
Writer Dalibor Matanic