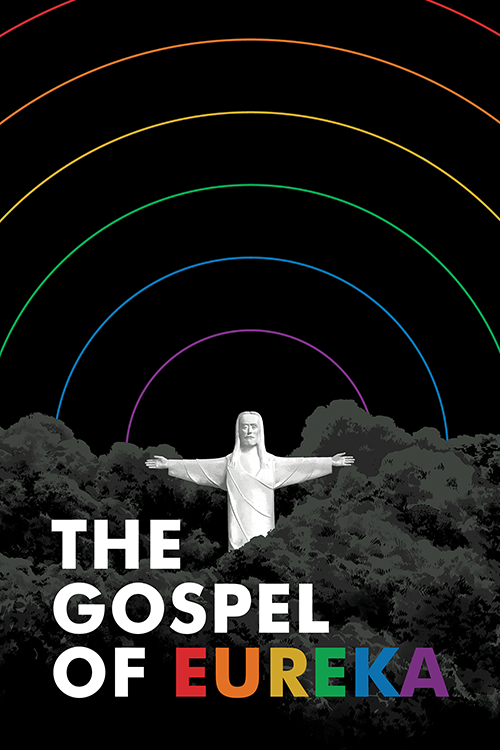 The Gospel of Eureka
Directed by Michael Palmieri, and Donal Mosher
Year: 2019
Country: U.S.
Language: English
English Closed Captions
Welcome to Eureka Springs, Arkansas, a one-of-a-kind oasis in the Ozarks where Christian piety rubs shoulders with a thriving queer community. Narrated with homespun humor by Mx Justin Vivian Bond, this lushly photographed documentary spotlights the space where the town's seemingly contradictory factions intersect: Lee and Walter, out and proud husband-owners of a local gay bar they liken to a "hillbilly Studio 54," talk about their deep-seated faith; a Christian t-shirt designer describes his love for his gay father; and everything comes together in a show-stopping mash-up of a spectacular passion play and raucous drag show. The result is a joyously offbeat slice of Americana that breaks down the red-state-blue-state divide.
"An act of formal and spiritual resurrection. Radically redefines Christian performance through the lens of queer performance, Christian faith through the lens of queer experience."
---
"Joyful, cheerful. A needed shot of all-American optimism. This beautiful, and beautifully shot, documentary is a cure for the angry headline blues."
---
"When the disco ball and the Star of Bethlehem are both signs of the divine... it's hard not to respond with hope to The Gospel of Eureka."
---
"A most worthy scripture for our time."
---
"Stellar. A miracle indeed."
---
Cast
Justin Vivian Bond
Crew
Directed by Michael Palmieri and Donal Mosher