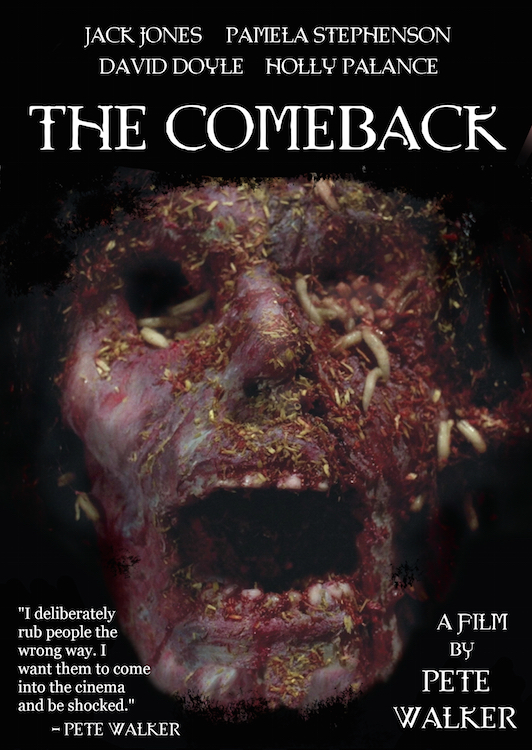 The Comeback
Directed by Pete Walker
Year: 1978
Country: U.K.
Language: English
Pop star Jack Jones (best remembered for the theme from The Love Boat) plays a singer who is haunted by the death of his estranged wife, and led into a confrontation with the killer, in THE COMEBACK. A sleek and entertaining slasher film from director Pete Walker, it is a bloody illustration of the costs of fame.

While recording an album he hopes will vault him back up the charts, singer Nick Cooper (Jones) begins suffering from hallucinations, pushing him to the brink of a nervous breakdown. When those close to him start dying in brutal murders, his connection to reality frays even more, until he himself is staring death in the face.

Rounding out the cast are cult movie and TV favorites David Doyle (Charlie's Angels), Pamela Stephenson (Superman III, Saturday Night Live) and Holly Palance (The Omen).
Cast
Pamela Stephenson
David Doyle
Jack Jones
Crew
Directed by Pete Walker