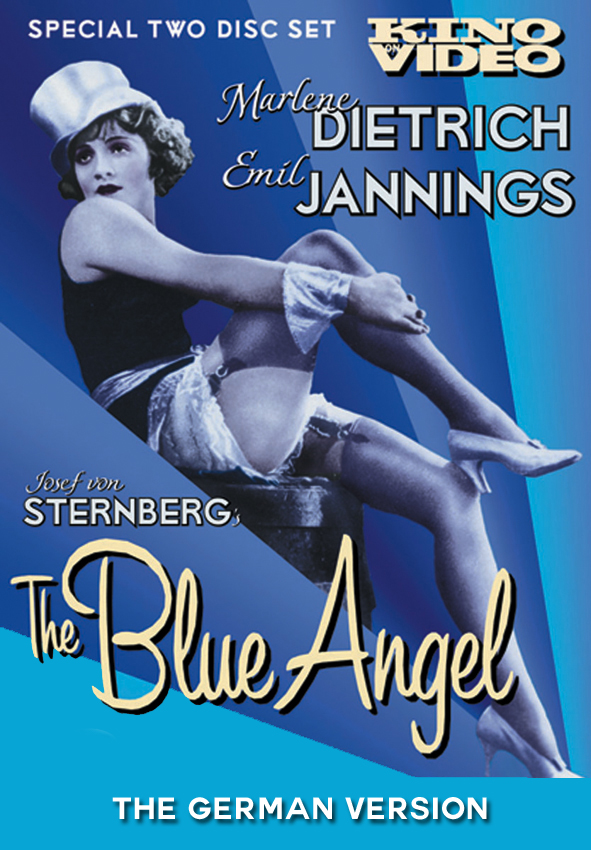 The Blue Angel
Directed by Josef von Sternberg
Year: 1930
Country: Germany
Language: German w/English subtitles
The crowning achievement of the Weimar cinema, THE BLUE ANGEL is an exquisite parable of one man's fall from respectability, presented in the newly-restored German version.

Emil Jannings (The Last Laugh, Faust, Othello), the quintessential German expressionist actor, stars as Professor Rath, the sexually-repressed instructor of a boys' prep school. After learning of the pupils' infatuation with French postcards depicting a local nightclub songstress, he decides to personally investigate the source of such indecency. But as soon as he enters the shadowy Blue Angel nightclub and steals one glimpse of the smoldering Lola-Lola (Marlene Dietrich), commanding the stage in top hat, stockings, and bare thighs, Rath's self-righteous piety is crushed. He finds himself fatefully seduced by the throaty voice of the vulgar siren, singing "Falling In Love Again." Consumed by desire and tormented by his rigid propriety, Professor Rath allows himself to be dragged down a path of personal degradation.

Lola's unrestrained sexuality was a revelation to turn-of-the-decade moviegoers, thrusting Dietrich to the forefront of the sultry international leading ladies, such as Greta Garbo, who were challenging the limits of screen sexuality.
Cast
Hans Albers
Kurt Gerron
Marlene Dietrich
Emil Jannings
Crew
Directed by Josef von Sternberg