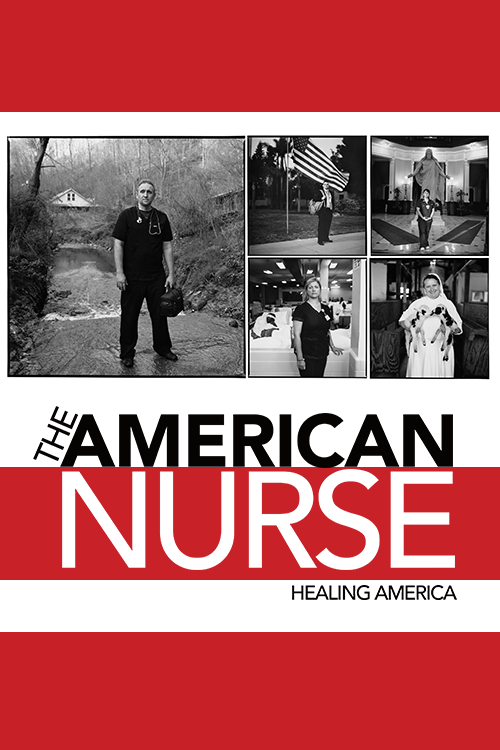 The American Nurse
Directed by Carolyn Jones
Year: 2013
Country: U.S.
Language: English
English Closed Captions
THE AMERICAN NURSE is a heart-warming film that explores some of the biggest issues facing America - aging, war, poverty, prisons - through the work and lives of nurses. It is an examination of real people that will change how we think about nurses and how we wrestle with the challenges of healing America. THE AMERICAN NURSE is an important contribution to America's ongoing conversation about what it means to care.

The film follows the paths of five nurses in various practice specialties including Jason Short as he drives up a rugged creek to reach a home-bound cancer patient in Appalachia. Tonia Faust, who runs a prison hospice program where inmates serving life sentences care for their fellow inmates as they're dying. Naomi Cross, as she coaches an ovarian cancer survivor through the Caesarean delivery of her son. Sister Stephen, a nun who runs a nursing home filled with goats, sheep, llamas and chickens, where the entire nursing staff comes together to sing for a dying resident. And Brian McMillion, an Army veteran and former medic, rehabilitating wounded soldiers returning from war.
A compassionate and psychologically revealing doc.
---
Carolyn Jones's portrait of five medical caregivers walks us through day-in, day-out sacrifices without ever coming off as sentimental or aggrandizing.
---
A solid, worthwhile documentary...Elegantly cleareyed.
---
Intellectually and emotionally engaging. This is one of the best films you'll see this year, documentary or otherwise.
---
Cast
Jason Short
Tonia Faust
Naomi Cross
Brian McMillion
Crew
Directed by Carolyn Jones
Produced by Lisa Frank