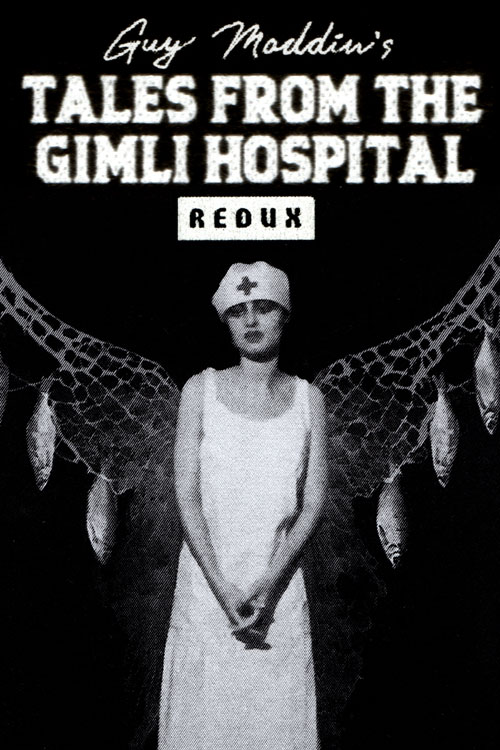 Tales from the Gimli Hospital Redux
Directed by Guy Maddin
Year: 1988
Country: Canada
Language: English
English Closed Captions
Following in the footsteps of such directors as the silent cinema's F. W. Murnau and Fritz Lang and the surrealists Luis Bunuel, Jean Cocteau and David Lynch comes Canadian filmmaker Guy Maddin and his first feature: TALES FROM THE GIMLI HOSPITAL. Released theatrically in 1988 to acclaim from critics and the public alike, Tales From The Gimli Hospital is now regarded as one of the true cult hits of the Eighties; a bizarre entry on the midnight movie circuit that found an eager audience and set its director's career in motion.

Set during a smallpox epidemic in the village of Gimli, Manitoba near the turn of the century, Tales From The Gimli Hospital is a dreamlike, elliptical film which explores the jealousy and madness instilled in two men who share a hospital room "in a Gimli we no longer know." The two men, Einar (Kyle McCulloch) and Gunnar (Michael Gottli) are friends at first, until they reveal their darkest secrets to each other. Tales of creeping pestilence, unconsummated passions, reckless envy and necrophilia are told, climaxing in a deadly battle between the two patients, now rivals. Does a better world await these two lost souls on Earth...or in Heaven?

Zeitgeist Films and Films We Like in Canada present a brand new 4K remastering of TALES FROM THE GIMLI HOSPITAL REDUX by Guy Maddin, which had its world premiere at the 2022 Toronto International Film Festival (TIFF). The new 4K digital remaster was supervised by Guy Maddin using original printing elements provided by the TIFF Cinematheque Library and includes the replacement of a long-lost scene.
Cast
Kyle McCulloch
Michael Gottli
Angela Heck
Crew
Directed by Guy Maddin