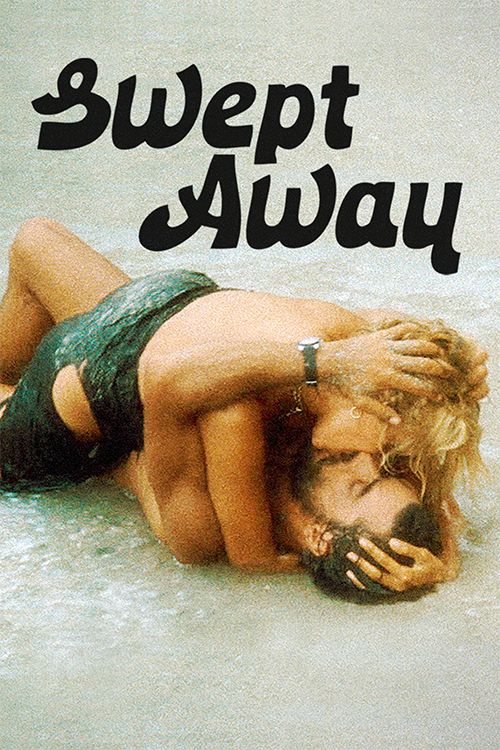 Swept Away
Directed by Lina Wertmüller
Year: 1974
Country: Italy
Language: Italian
NEW RESTORATION! Set against the backdrop of the beautiful Mediterranean, Swept Away is Lina Wertmüller's most famous and controversial film about sex, love and politics. On an elegant yacht cruising off the coast of Sardinia, Raffaella (Mariangela Melato), a rich and stunning capitalist, enjoys tormenting Gennarino (Giancarlo Giannini), a Communist sailor. Fate weaves a different scenario and roles become reversed when the two find themselves stranded together on a deserted island. Raffaella must submit to Gennarino in order to survive, which culminates in a dramatic climax when they are rescued. They must determine if their love can survive the harsh realities of civilization.
"...the lightest, most successful fusion of Miss Wertmuller's two favorite themes, sex and politics."
---
"Wertmüller delivered the first girl power picture, and it's a stunning masterstroke of a movie."
---
Cast
Mariangela Melato
Giancarlo Giannini
Crew
Directed by Lina Wertmüller
Writer Lina Wertmüller