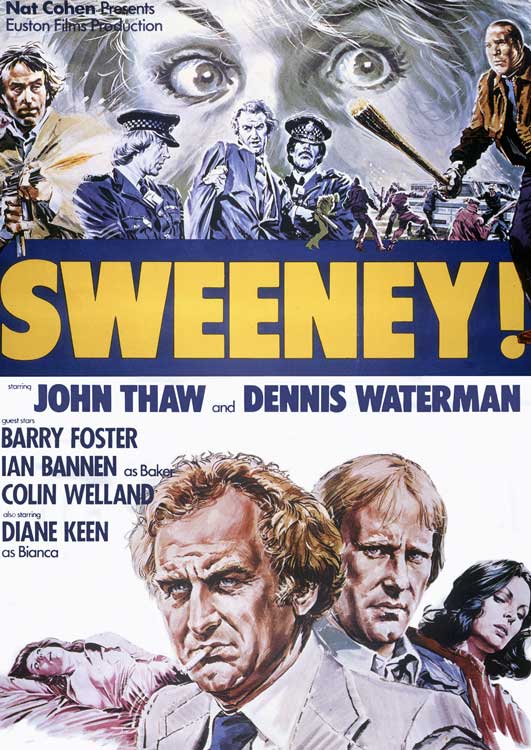 Sweeney!
Directed by David Wickes
Year: 1977
Country: U.K.
Language: English
Detective Inspector Regan and Detective Sergeant Carter accidentally get involved in a gigantic top-level conspiracy against the British government. Masterminded by a multi-racial syndication of illimitable cunning and resources, the conspiracy is ingenious in its very simplicity.
"Is there a more iconic British crime drama than The Sweeney? Probably not....Sweeney! is a cracking film and about a million times better than the terrible revamp starring Ray Winstone made in 2012."
---
Cast
John Thaw
Dennis Waterman
Ian Bannen
Lynda Bellingham
Crew
Directed by David Wickes