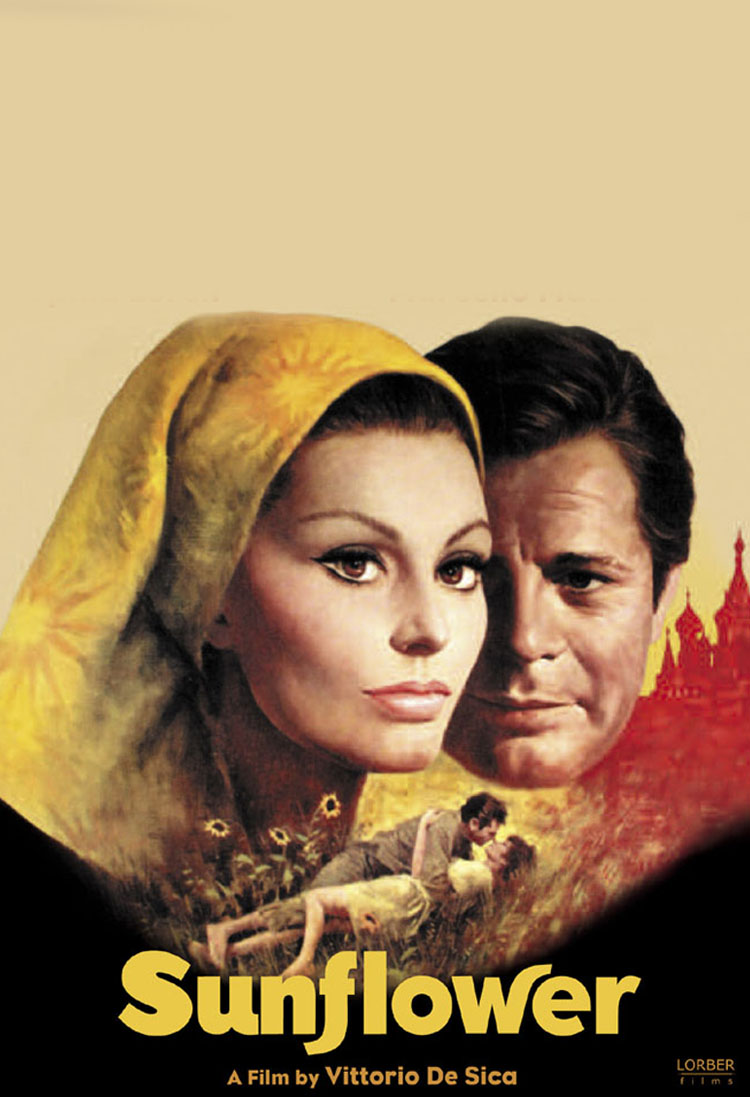 Sunflower
Directed by Vittorio De Sica
Year: 1970
Country: Italy
Language: Italian with English Subtitles
An Oscar® nominee for Best Score (Henry Mancini), SUNFLOWER is a grandly emotional melodrama featuring a stunning performance from Sophia Loren.

In another of the actress's great collaborations with director Vittorio De Sica (The Bicycle Thief), Loren plays Giovanna, a steel-willed Italian woman on a desperate search to find her husband Antonio (Marcello Mastroianni), who has gone missing on the WWII battlefields of Russia. Making the grueling overland journey years after the end of the war, she tracks Antonio down and finds him a changed man. This heart-wrenching reunion will forever alter the course of their lives.

Full of stunning images and powerful acting, SUNFLOWER is a devastating romantic epic you won't soon forget.
Cast
Sophia Loren
Marcello Mastroianni
Crew
Composed by Henry Mancini
Directed by Vittorio De Sica