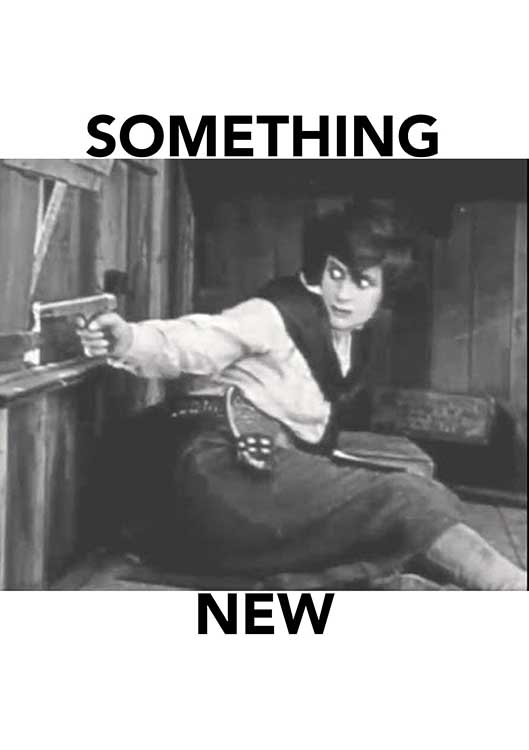 Something New
Directed by Nell Shipman, and Bert Van Tuyle
Year: 1920
Country: U.S.
Language: Silent with English intertitles
An extraordinary motion picture starring early independent producer, writer, conservationist and actor Nell Shipman, shot on location in the arid Mojave Desert.

SOMETHING NEW is a thrilling and hilarious Western with an anachronistic twist. Chased by bandits across rocky terrain, Shipman, co-star Van Tuyle, and their pet collie "Laddie" survive some of the most amazing (and real) stunts ever attempted in a 1920 Maxwell sedan.
Cast
Nell Shipman
Bert Van Tuyle
Crew
Directed by Nell Shipman and Bert Van Tuyle