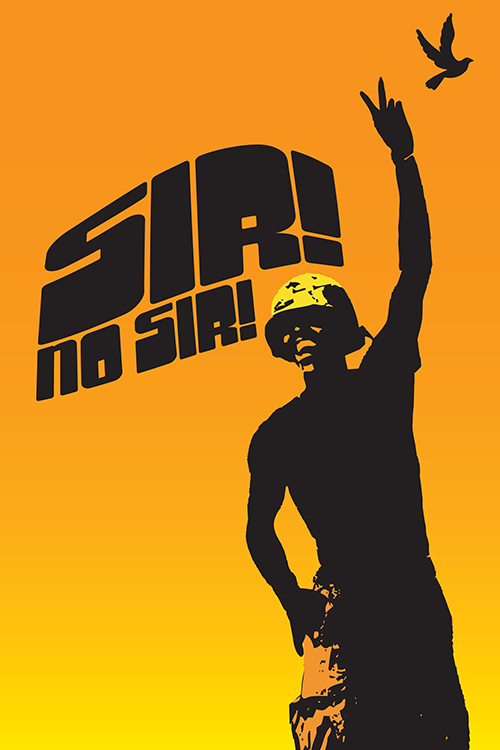 Sir! No Sir!
Directed by David Zeiger
Year: 2005
Country: U.S.
Language: English
English Closed Captions
In the 1960's an anti-war movement emerged that altered the course of history. This movement didn't take place on college campuses, but in barracks and on aircraft carriers. It flourished in army stockades, navy brigs and in the dingy towns that surround military bases. It penetrated elite military colleges like West Point. And it spread throughout the battlefields of Vietnam. It was a movement no one expected, least of all those in it. Hundreds went to prison and thousands into exile. And by 1971 it had, in the words of one colonel, infested the entire armed services. Yet today few people know about the GI movement against the war in Vietnam.

SIR! NO SIR! brings to life the history of the GI movement through the stories of those who were part of it, and reveals the explosion of defiance that the movement gave birth to with never-before-seen archival material. The film explores the profound impact that movement had on the military and the war itself along with the story of how and why the GI Movement has been erased from the public memory.
"A powerful documentary that uncovers half-forgotten history, history that is still relevant but not in ways you might be expecting,"–Kenneth Turan, Los Angeles Times
---
"In his smart, timely documentary, David Zeiger remembers that war and the veterans whose struggles against it are too often forgotten."–Manohla Dargis, New York Times
---
Cast
Ed Asner
Jane Fonda
Troy Garrity
Crew
Directed by David Zeiger
Writer David Zeiger
Produced by David Zeiger