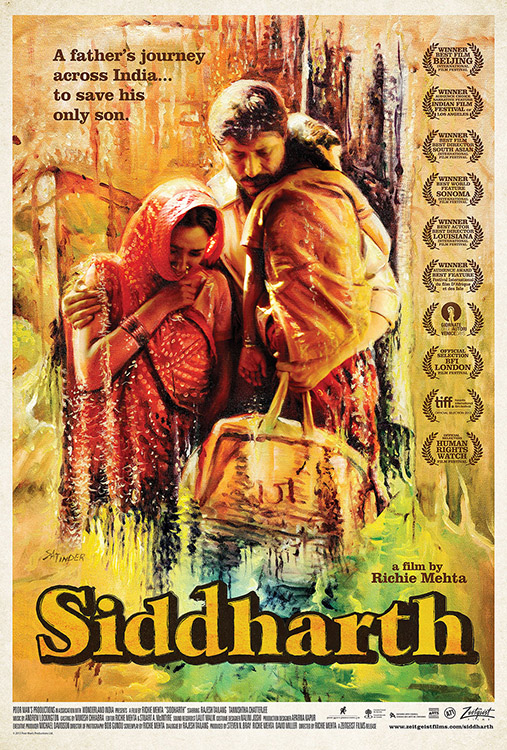 Siddharth
Directed by Richie Mehta
Siddharth is the spellbinding and gorgeously wrought tale of one father's journey across India in search of his son. Mehendra is a chain-wallah, eking out a living fixing zippers on the bustling streets of New Delhi. To ease his financial woes, he sends twelve-year-old Siddharth to work in a distant factory. When the boy doesn't come home for the Diwali holiday, Mehendra and his wife Suman slowly begin to suspect that he was kidnapped by child traffickers. With few resources and no connections, Mehendra desperately travels to Punjab and Mumbai with the hope that whoever took Siddharth might return him unharmed. A powerful family drama both heart-rending and suspenseful, Siddharth won Best Film (and Best Director for Richie Mehta) at the South Asian International Film Festival and was an Official Selection of Human Rights Watch.
CRITICS' PICK! Touching...a cleareyed neorealist film in the tradition of Satyajit Ray.
---
Mehta explores matters more complex and unsettling than movie-tidy, against-the-odds heroism. In Tailang's fine performance, the enormity of Mahendra's mission registers in all its devastating weight.
---
Compelling! There's never a false moment in this riveting drama.
---
Movingly handled... Engrossing, multi-layered… A small gem. Excellent script and superb performances.
---
FEROCIOUSLY PERSONAL!... The photography fascinates...the film bristles with small revelations.
---
This is a remarkable piece of work....compassionate and emotionally devastating.
---
An incredibly powerful and moving film, an odyssey into the unknown, both for the characters and the audience, as we see an entirely different side of India than is normally put forward in its mainstream Bollywood Cinema.
---
This is the kind of genuine and heartfelt film you don't often see.
---
Siddharth could be one of the most faithful visions of India to come out of North America.
---
Crew
Directed by Richie Mehta