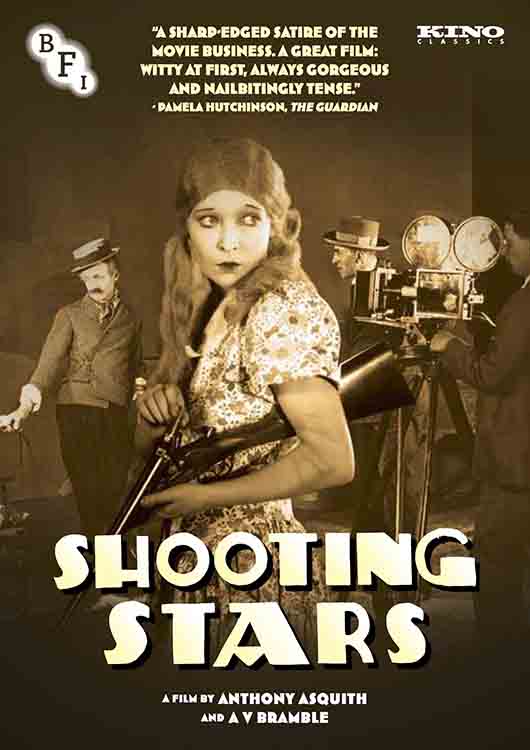 Shooting Stars
Directed by Anthony Asquith, and A.V. Bramble
Year: 1928
Country: U.K.
Language: English (Intertitles)
A must-see for all silent cinema fans, SHOOTING STARS (1928) is a brilliant and assured debut from Anthony Asquith (the on-screen credit goes to A.V. Bramble), and offers a fascinating insight into the workings of a 1920s London film studio.

Boasting a boldly Expressionist shooting style, dramatic lighting and great performances from its leads (Annette Benson, Brian Aherne and Donald Calthrop), Shooting Stars is a sophisticated, modern morality tale, while also offering an affectionate critique of the film industry and a celebration of its possibilities. It teases the audience with its revelations of how the illusions of the world of filmmaking conceal irony and hidden truths.

Kino Classics is proud to present this new restoration by the BFI National Archive, which is accompanied by a dazzling new score by John Altman.
Cast
Annette Benson
Brian Aherne
Donald Calthrop
Crew
Directed by Anthony Asquith and A.V. Bramble