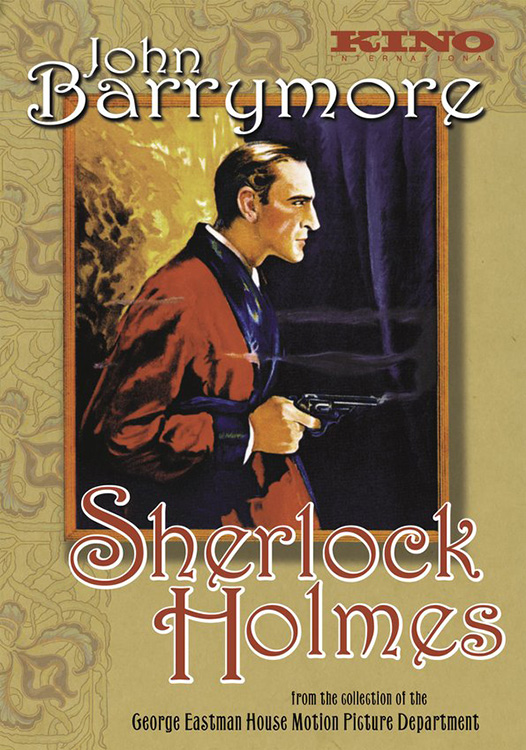 Sherlock Holmes
Directed by Albert Parker
Year: 1922
Country: U.S.
Language: Silent with English intertitles
When a young prince is accused of a crime that could embroil him in international scandal, debonair supersleuth Sherlock Holmes comes to his aid, and quickly discovers that behind the incident lurks a criminal mastermind eager to reduce Western civilization to anarchy.

Adapted from the hugely popular stage version of Arthur Conan Doyle's stories (by William Gillette), SHERLOCK HOLMES not only provided Barrymore with one of his most prestigious early roles, but also presented the screen debuts of two notable actors: William Powell (The Thin Man) and Roland Young (Topper).

SHERLOCK HOLMES was mastered from a 35mm restoration by the George Eastman House Motion Picture Department, and is accompanied by a score by Ben Model, performed on the Miditzer Virtual Theatre Organ.
Cast
John Barrymore
Carol Dempster
Roland Young
Louis Wolheim
Crew
Composed by Ben Model
Directed by Albert Parker