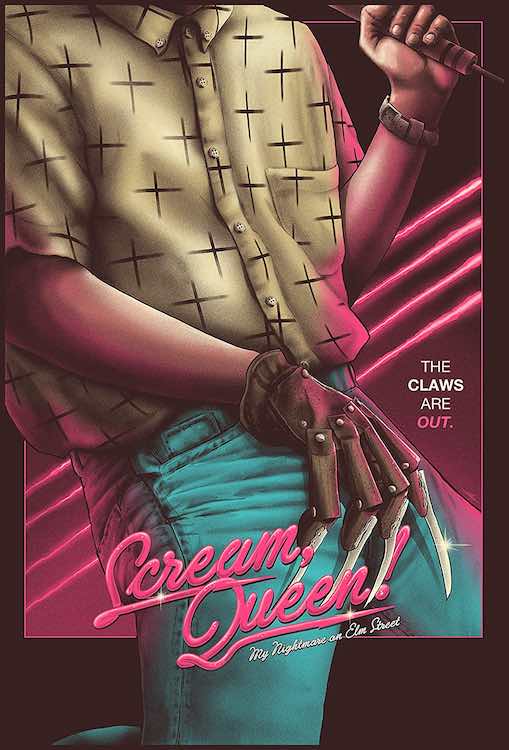 Scream, Queen: My Nightmare on Elm Street
Directed by Roman Chimienti, and Tyler Jensen
Year: 2019
Country: U.S.
Language: English
English Closed Captions
Some have called it the 'gayest horror movie ever made!' But for Mark Patton, the star of A Nightmare on Elm Street 2: Freddy's Revenge, it was anything but a dream come true. Detailing the homophobia and Aids-phobia of 1985 as a closeted actor in Hollywood, Mark retraces his obstacles, missteps, and detractors on the pathway to stardom. 30 years after its initial release, Patton is hitting the road to set the record straight about the controversial sequel and the experience that halted his career before it even begin. Confronting the cast and crew for the first time, Mark attempts to make peace with his past as well as embrace his legacy as cinema's first male scream queen.
"Scream, Queen! is as challenging as it is loving, and it shouldn't be missed."
---
"Scream, Queen! reaches into the fabulous recesses of queer horror fans, filmmakers, and academics to offer a well-rounded and humorous accounting of the queer cult classic."
---
"Scream, Queen! is a stirring Hollywood history lesson, and a convincing plea for inclusion as one of fandom's better sides. This is the silver lining along Freddy Krueger's nasty claws."
---
Cast
Robert Englund
Patton Mark
Jack Sholder
Crew
Directed by Roman Chimienti and Tyler Jensen