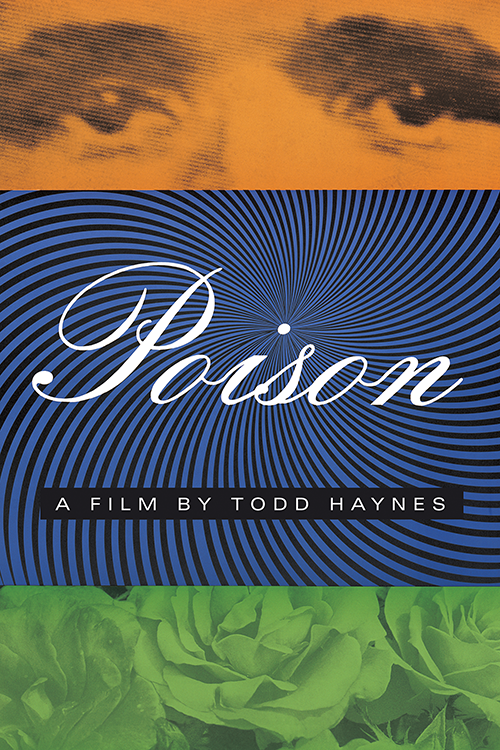 Poison
Directed by Todd Haynes
Year: 1991
Country: U.S.
Language: English
The second feature directed by Todd Haynes – the Oscar-nominated filmmaker of Far from Heaven, I'm Not There, and Carol – this groundbreaking American Indie was the most fervently debated film of the 1990s and a trailblazing landmark of queer cinema. A work of immense visual invention, Haynes' spectacular follow-up to his legendary Superstar: The Karen Carpenter Story is audacious, disturbing and thrillingly cinematic.

Inspired by the writings of Jean Genet, POISON deftly interweaves trio of transgressive tales – "Hero," "Horror" and "Homo" – that build toward a devastating climax. "Hero," shot in mock TV-documentary style, tells a bizarre story of suburban patricide and a miraculous flight from justice; "Horror," filmed like a delirious '50s B-movie melodrama, is a gothic tale of a mad sex experiment which unleashes a disfiguring plague; while "Homo" explores the obsessive sexual relationship between two prison inmates.

A runaway hit which made national headlines when it was attacked by right-wing figures including Dick Armey, Ralph Reed and minister Donald Wildmon, POISON is unsettling, unforgettable and thoroughly entertaining.
Cast
Edith Meeks
Millie White
Buck Smith
Anne Giotta
Rob LaBelle
Susan Norman
Crew
Directed by Todd Haynes