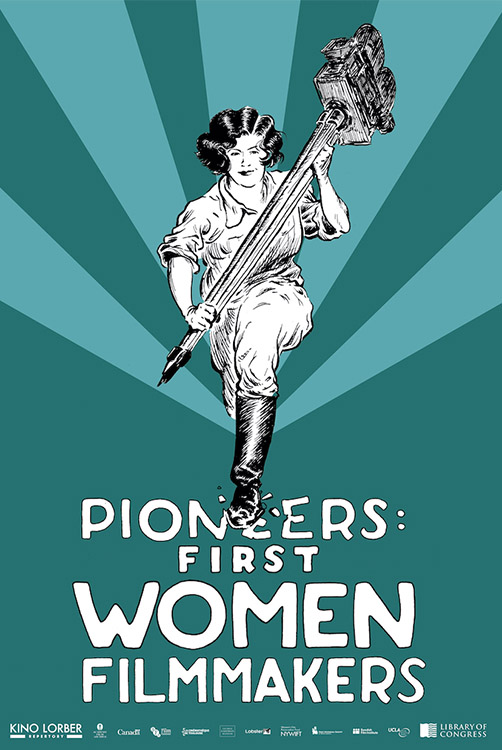 Pioneers: First Women Filmmakers - The High Cost of Living
Directed by Lois Weber, Helen Holmes, Mabel Normand, Grace Cunard, Dorothy Davenport Reid, and Alice Guy-Blaché
Solax publicity framed THE HIGH COST OF LIVING as a film about "the struggle between the classes." Old Joel, an ironworker on trial for murder, tells the story of his attempts to organize for better pay to support his family. Flashbacks show "poverty's gnawings," with Joel explaining "there was little to earn and many to keep." Double-exposure shots convey Joel's memories of his family while imprisoned.
"A corrective to our collective amnesia. A thrilling look at the variety of films made by women, most before they won the right to vote."
---
"Provides a rare opportunity to see some of the greatest films helmed by early Hollywood's intrepid women... filling in the blanks of the past and reclaiming the medium's forgotten stories."
---
"One of this year's most essential archival box sets."
---
"This is nirvana for keen purchasers ready to immerse themselves in a blossoming new expression started over 100 years ago. To those even remotely interested - Kino's 6 Blu-ray package is strongly recommended!"
---
"...an essential piece of film history, and engaging viewing besides."
---
"Film fans, rejoice! The true history of the motion picture industry just got a bit more complete."
---
"This wonderful box set would make a perfect gift for anyone interested in women in film or in film history."
---
"...one of the most important disc sets of 2018, and it's the perfect gift for the serious cinephile."
---
Crew
Directed by Alice Guy-Blaché, Lois Weber, Helen Holmes, Mabel Normand, Grace Cunard and Dorothy Davenport Reid