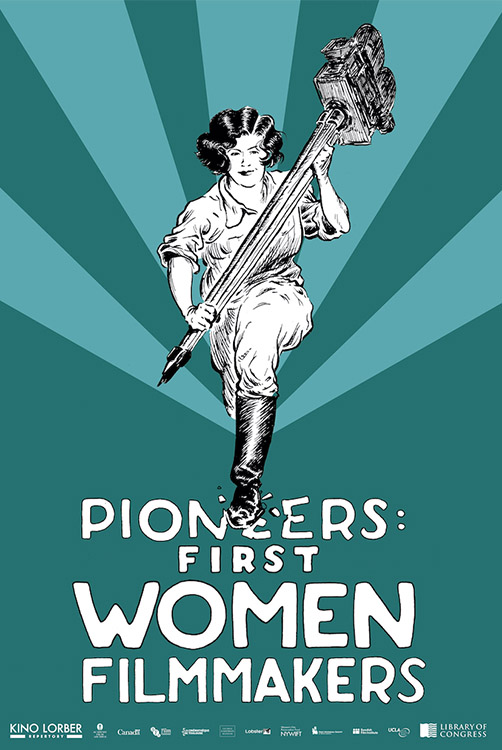 Pioneers: First Women Filmmakers - The Curse of Quon Gwon: When the Far East Mingles with the West
Directed by Alice Guy-Blaché, Lois Weber, Helen Holmes, Mabel Normand, Grace Cunard, and Dorothy Davenport Reid
The first feature film made with an all-Chinese-American cast and company, THE CURSE OF QUON GWON was written and directed by Marion E. Wong at her own Mandarin Film Company, based in Oakland, California. Offering an important counterpoint to racist depictions of Asian characters in other films of the period, the film explores western influence on traditional Chinese society and amongst Chinese-American communities, suggesting Wong's keen awareness of early twentieth-century transnational identity, as film scholar Jenny Kwok Wah Lau has observed.
"A corrective to our collective amnesia. A thrilling look at the variety of films made by women, most before they won the right to vote."
---
"Provides a rare opportunity to see some of the greatest films helmed by early Hollywood's intrepid women... filling in the blanks of the past and reclaiming the medium's forgotten stories."
---
"One of this year's most essential archival box sets."
---
"This is nirvana for keen purchasers ready to immerse themselves in a blossoming new expression started over 100 years ago. To those even remotely interested - Kino's 6 Blu-ray package is strongly recommended!"
---
"...an essential piece of film history, and engaging viewing besides."
---
"Film fans, rejoice! The true history of the motion picture industry just got a bit more complete."
---
"This wonderful box set would make a perfect gift for anyone interested in women in film or in film history."
---
"...one of the most important disc sets of 2018, and it's the perfect gift for the serious cinephile."
---
Crew
Directed by Alice Guy-Blaché, Lois Weber, Helen Holmes, Mabel Normand, Grace Cunard and Dorothy Davenport Reid