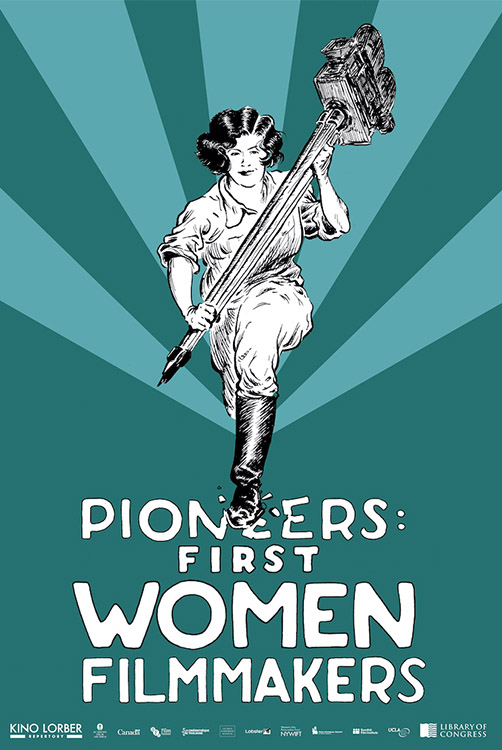 Pioneers: First Women Filmmakers - The Coming of Sunbeam
Directed by Dorothy Davenport Reid, Alice Guy-Blaché, Lois Weber, Helen Holmes, Mabel Normand, and Grace Cunard
A woman disowned by her wealthy father sneaks her young daughter into his life, sending the girl into his household via a Christmas basket. Soon the girl, whom they call Sunbeam, "warms a cold and vacant spot in his heart." The man's daughter then re-enters the household as a trained nurse sent to care for the girl when she becomes gravely ill. A story of rigid patriarchal authority softened by paternal affection, one of several Guy-Blaché films where clever heroines outsmart overbearing fathers.
"A corrective to our collective amnesia. A thrilling look at the variety of films made by women, most before they won the right to vote."
---
"Provides a rare opportunity to see some of the greatest films helmed by early Hollywood's intrepid women... filling in the blanks of the past and reclaiming the medium's forgotten stories."
---
"One of this year's most essential archival box sets."
---
"This is nirvana for keen purchasers ready to immerse themselves in a blossoming new expression started over 100 years ago. To those even remotely interested - Kino's 6 Blu-ray package is strongly recommended!"
---
"...an essential piece of film history, and engaging viewing besides."
---
"Film fans, rejoice! The true history of the motion picture industry just got a bit more complete."
---
"This wonderful box set would make a perfect gift for anyone interested in women in film or in film history."
---
"...one of the most important disc sets of 2018, and it's the perfect gift for the serious cinephile."
---
Crew
Directed by Alice Guy-Blaché, Lois Weber, Helen Holmes, Mabel Normand, Grace Cunard and Dorothy Davenport Reid