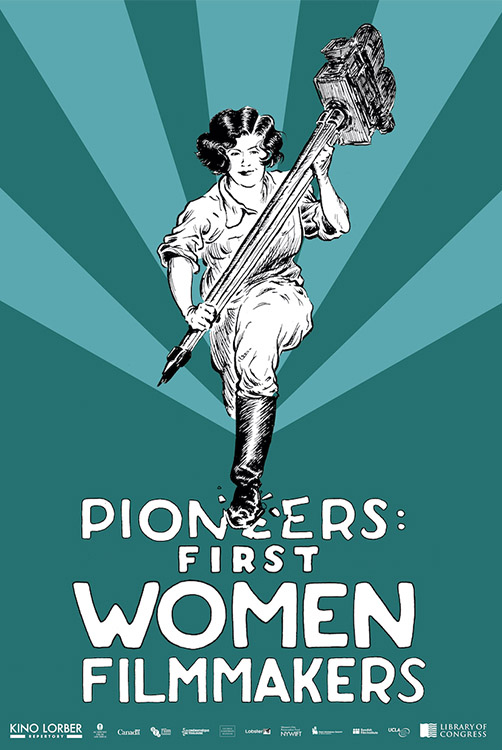 Pioneers: First Women Filmmakers - Something New
Directed by Mabel Normand, Grace Cunard, Dorothy Davenport Reid, Alice Guy-Blaché, Lois Weber, and Helen Holmes
Nell Shipman stars as a "writing woman" who travels to Mexico in search of "atmosphere," but is captured by bandits. Rescued by a handsome mining engineer in his Maxwell automobile, the heroine must herself take the wheel after he is injured, driving the car to safety across rough desert terrain. The film conflates "automobility with intellectual creativity," scholar Jennifer Parchesky argues, as the filmmaker herself is aligned with her onscreen performance as writer/adventurer.
"A corrective to our collective amnesia. A thrilling look at the variety of films made by women, most before they won the right to vote."
---
"Provides a rare opportunity to see some of the greatest films helmed by early Hollywood's intrepid women... filling in the blanks of the past and reclaiming the medium's forgotten stories."
---
"One of this year's most essential archival box sets."
---
"This is nirvana for keen purchasers ready to immerse themselves in a blossoming new expression started over 100 years ago. To those even remotely interested - Kino's 6 Blu-ray package is strongly recommended!"
---
"...an essential piece of film history, and engaging viewing besides."
---
"Film fans, rejoice! The true history of the motion picture industry just got a bit more complete."
---
"This wonderful box set would make a perfect gift for anyone interested in women in film or in film history."
---
"...one of the most important disc sets of 2018, and it's the perfect gift for the serious cinephile."
---
Crew
Directed by Alice Guy-Blaché, Lois Weber, Helen Holmes, Mabel Normand, Grace Cunard and Dorothy Davenport Reid