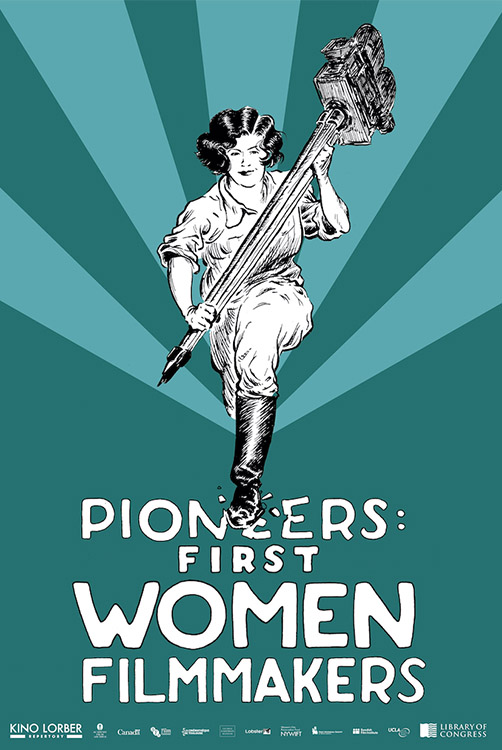 Pioneers: First Women Filmmakers - Bread
Directed by Lois Weber, Helen Holmes, Mabel Normand, Grace Cunard, Dorothy Davenport Reid, and Alice Guy-Blaché
A surviving fragment of Ida May Park's BREAD, starring Mary MacLaren who had achieved notice for her leading role in Lois Weber's SHOES two years earlier. Here again MacLaren plays a stoic, impoverished heroine. These surviving fragments show her looking longingly at a loaf of bread in a shop window, much as MacLaren's character had pined for a pair of boots on display in SHOES. The wider story portrays her struggle to find work as an actress, living alone in the city after leaving her small town behind. She opts to starve rather than succumb to the advances of a lecherous theater magnate.
"A corrective to our collective amnesia. A thrilling look at the variety of films made by women, most before they won the right to vote."
---
"Provides a rare opportunity to see some of the greatest films helmed by early Hollywood's intrepid women... filling in the blanks of the past and reclaiming the medium's forgotten stories."
---
"One of this year's most essential archival box sets."
---
"This is nirvana for keen purchasers ready to immerse themselves in a blossoming new expression started over 100 years ago. To those even remotely interested - Kino's 6 Blu-ray package is strongly recommended!"
---
"...an essential piece of film history, and engaging viewing besides."
---
"Film fans, rejoice! The true history of the motion picture industry just got a bit more complete."
---
"This wonderful box set would make a perfect gift for anyone interested in women in film or in film history."
---
"...one of the most important disc sets of 2018, and it's the perfect gift for the serious cinephile."
---
Crew
Directed by Alice Guy-Blaché, Lois Weber, Helen Holmes, Mabel Normand, Grace Cunard and Dorothy Davenport Reid