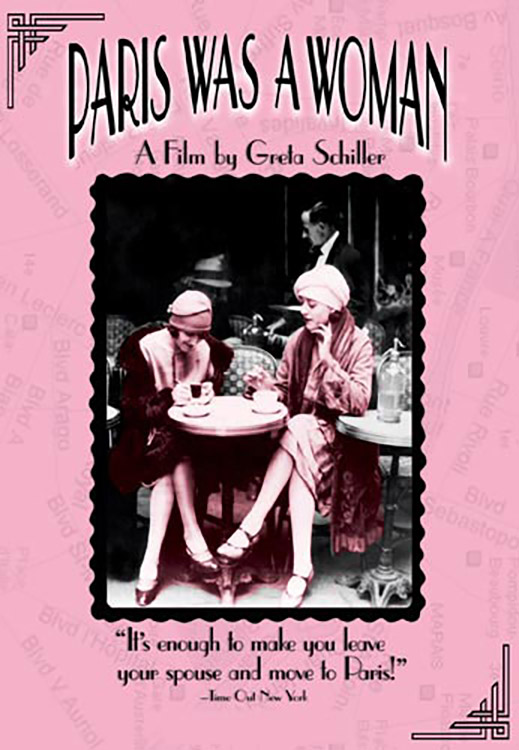 Paris Was a Woman
Directed by Greta Schiller
A film portrait of the creative community of women writers, artists, photographers and editors (including Colette, Djuna Barnes, Gertrude Stein and Alice B. Toklas) who flocked to the Left Bank of Paris in the early decades of the 20th century. Utilizing groundbreaking research and newly discovered home movies, PARIS WAS A WOMAN re-creates the mood and flavor of this female artistic community in Paris during its most magical era.
It's enough to make you leave your spouse and move to Paris!
---
Time travel to golden ages doesn't exist, but documentaries like Paris Was a Woman—with their interviews, home movies, archival film and photographs—are the next best thing.
---
The documentary director Greta Schiller's examination of Paris modernism gives this world of literary salons and unconventional bookshops a surprising amount of verve. Giants like Picasso, Joyce, Janet Flanner, Djuna Barnes, and Gertrude Stein come across as positively fun-loving, and Paris blooms like a rose.
---
Crew
Directed by Greta Schiller