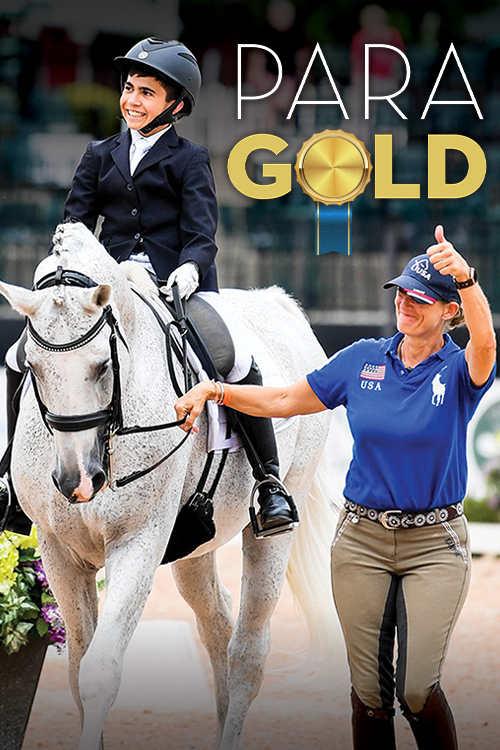 Paragold
Directed by Ron Davis
Year: 2021
Country: U.S.
Language: English
English Closed Captions
PARAGOLD follows the lives of four Paralympic equestrian hopefuls as they vie for a spot on the 2020 U.S. Paralympic Dressage team. Para Dressage is the highest expression of horse training for athletes with a physical disability. Conducted under the same basic rules as Olympic level Dressage, but with athletes classified according to the level of their disability, the horse has to perform at a walk, trot and canter, and all tests are ridden from memory and follow a prescribed pattern of precise movements. Para Dressage is the only Equestrian discipline included in the Paralympic Games, the second largest sporting event in the world after the Olympic Games.

The film follows Roxy Trunnell, Rebecca Hart, David Botana, and Sydney Collier on their quest to qualify for and hopefully win gold in the 2020 Paralympic Games in Tokyo. Each rider has severe physical disabilities, but determination and the bond with their horses propel them to greatness.
Cast
Roxy Trunnell
Rebecca Hart
David Botana
Sydney Collier
Crew
Directed by Ron Davis