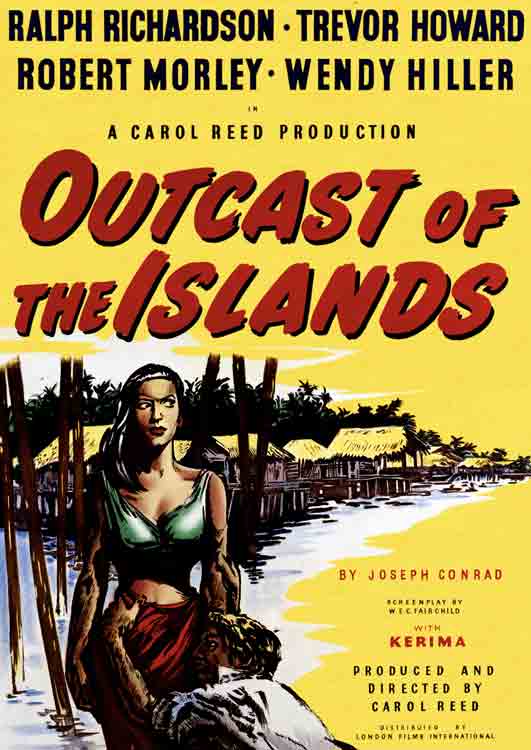 Outcast of the Islands
Directed by Carol Reed
Country: U.K.
Language: English
Adapted from the Joseph Conrad novel of the same name, 1952's inimitable OUTCAST OF THE ISLANDS, directed by Oscar-winning director Carol Reed features Trevor Howard (Brief Encounter, The Third Man) Ralph Richardson (Peer Gynt, Falstaff).

Peter Willems, a disreputable, immoral man is on the run from a scandal in Makassar. He finds refuge in a hidden native village, only to betray his benefactors over his desire for the tribal chief's daughter.

Nominated for Best British Film and Best Film at the BAFTA Awards.

Cast
Ralph Richardson
Trevor Howard
Robert Morley
Crew
Directed by Carol Reed