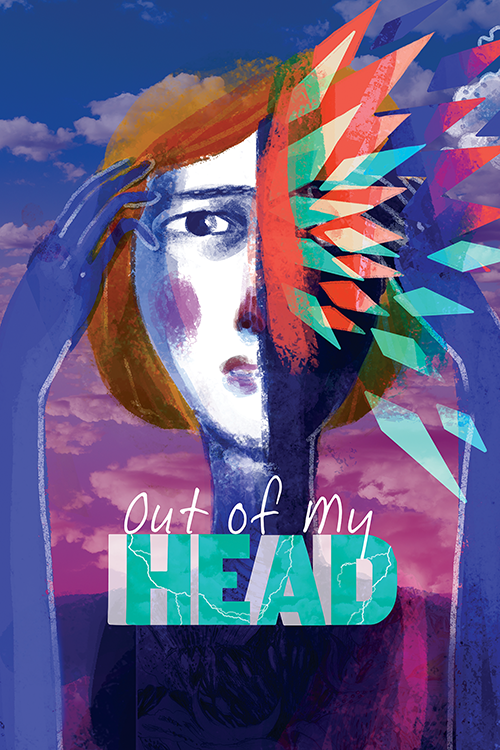 Out of My Head
Directed by Susanna Styron
Year: 2020
Country: U.S.
Language: English
English Closed Captions
When a filmmaker investigates the devastating migraine attacks which have her daughter in their grip, she discovers migraine is not just the terrible headache she always thought it to be, but a mysterious neurological disease afflicting nearly a billion people worldwide. She decides to make a film and trace the journey, as mother and daughter seek understanding and ever-elusive treatment.

Along the way we hear from doctors, neuroscientists, and other migraineurs. Among them: an Iraq war veteran whose migraine attacks stem from combat related traumatic brain injury; a college professor deciding whether she dare go off her migraine medication to have a second child; a husband who becomes a migraine activist on his wife's behalf; and Joan Didion, reading from her legendary essay "In Bed." Their journey takes us on a wild ride through migraine's fascinating history and bizarre symptomology, amid subjects ranging from the gut/brain connection to art and spirituality.

From Alice in Wonderland to the N.B.A.'s Dwyane Wade, from the Declaration of Independence to the music and art of Hildegarde von Bingen, migraine has figured prominently in the human condition. Yet the disease remains largely a mystery to medical science – underfinanced, stigmatized, and invisible.

This is the story of people living in chronic pain, with a disease that has no cure – how it affects them and their loved ones, how they cope, how they see the world through its prism. It's the deeply felt story of a daughter and mother coming to terms with a condition that will always be a part of their lives.
The superb, multilayered 'Out of My Head' written and directed by Susanna Styron, examines one of the cruelest medical afflictions imaginable: Migraines.
---
OUT OF MY HEAD is a powerful, provocative cinematic essay… an expertly produced film which brings vital attention to the subject of migraine, and, especially to the people who suffer its impacts.
---
A fascinating look at an often misunderstood condition.
---
A terrific achievement; education in a profound way.
---
This film gives voice to many aspects of migraine as a neurologic disorder and as a human experience. Congratulations and thanks.
---
Cast
Joan Didion
John Lewis
Paul Auster
Crew
Directed by Susanna Styron
Produced by Jacki Ochs
Editor Francisco Bello
Composed by Wendy Blackstone