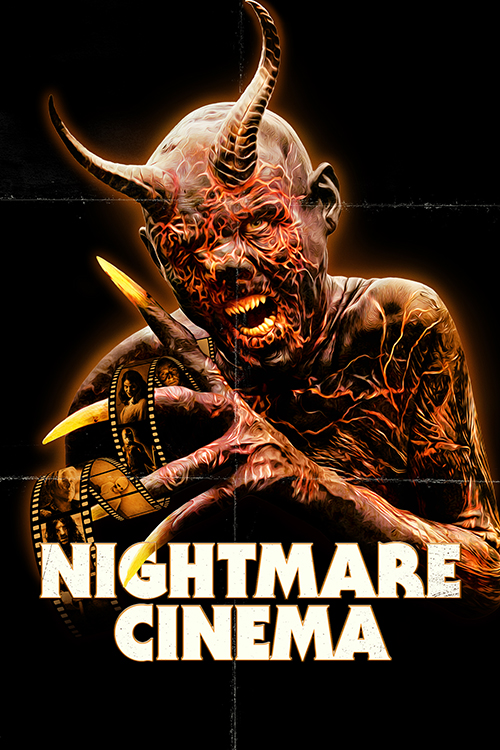 Nightmare Cinema
Directed by Alejandro Brugues, Ryuhei Kitamura, Mick Garris, Joe Dante, and David Slade
Year: 2018
Country: U.S.
Language: English
English Closed Captions
Five strangers converge at a haunted movie theater owned by The Projectionist. Once inside, the audience members witness a series of screenings showing them their deepest fears and darkest secrets over five tales.
Nightmare Cinema as a whole is the bloodiest, most violent, most gruesome and most twisted movie I've seen this year. And I mean that mostly in a good way.
---
The five filmmakers brought together here are so varied that there's bound to be something for every horror fan
---
Nightmare Cinema brings together titans of the horror movie genre for one project exploring the dark side of life.
---
Cast
Mickey Rourke
Sarah Elizabeth Withers
Richard Chamberlain
Zarah Miller
Crew
Directed by Mick Garris, Joe Dante, David Slade, Alejandro Brugues and Ryuhei Kitamura