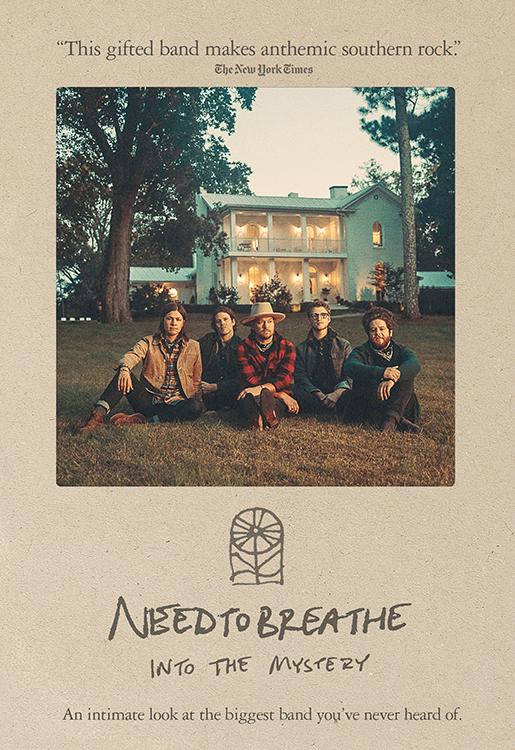 NEEDTOBREATHE: Into the Mystery
Directed by Chris Phelps
Year: 2021
Country: U.S.
Language: English
English Closed Captions
INTO THE MYSTERY chronicles the unique recording of NEEDTOBREATHE's latest album. At the height of the COVID-19 pandemic and without telling a soul, the band decamped to a historic house-turned-recording studio in remote Tennessee to work on new music. Over three weeks, they resided under one roof and handcrafted an album reflective of the turbulent moment that may contain the most important music of the band's storied career.
NEEDTOBREATHE: INTO THE MYSTERY offers a rare look at the collaboration of artists at the height of their creative powers who are struggling with the same fear and isolation that has affected everyone.
Cast
Bear Rinehart
Seth Bolt
Josh Lovelace
Randall Harris
Tyler Burkum
Crew
Directed by Chris Phelps