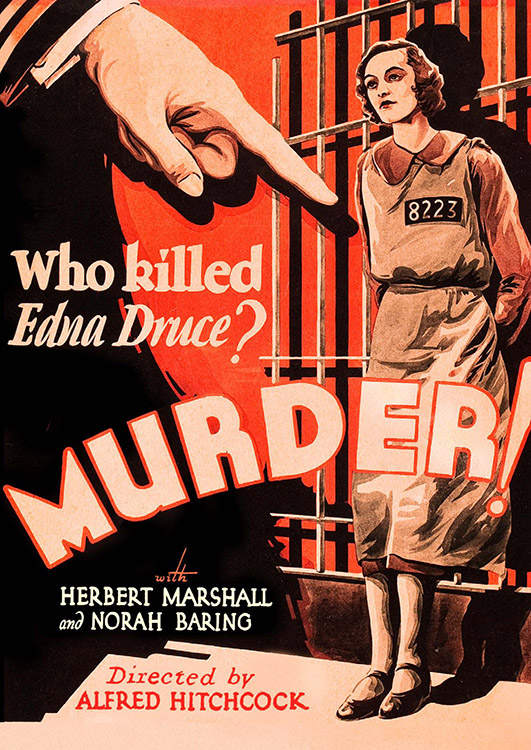 Murder!
Directed by Alfred Hitchcock
Year: 1930
Running Time: 102 minutes
Country: U.K.
Language: English
The police find beloved actress Diana Baring near the body of her dead, departed friend. All the evidence seems to point to her, but the proof is circumstantial at best. By the end of the trial, she is condemned, but jury member Sir John Menier suspects Diana's boyfriend, and decides to make his own investigation. Directed by Alfred Hitchcock.
Cast
Herbert Marshall
Norah Baring
Phyllis Konstam
Edward Chapman
Miles Mander
Esme Percy
Donald Calthrop
Crew
Directed by Alfred Hitchcock