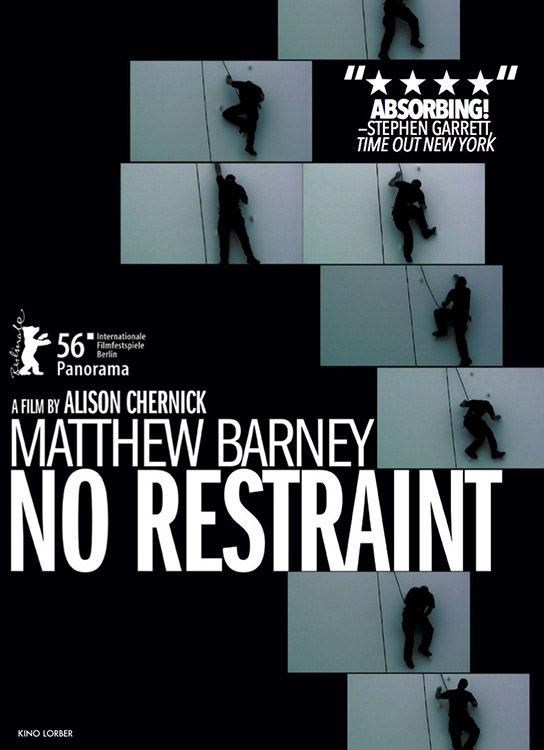 Matthew Barney: No Restraint (SD)
Directed by Alison Chernick
Year: 2006
Country: U.S.
Language: English and Japanese with English subtitles
English Closed Captions
How does artist Matthew Barney use 45,000 pounds of petroleum jelly, a factory whaling vessel, and traditional Japanese rituals to create an art project? Barney plowed the waters off the coast of Nagasaki to film his massive endeavor, Drawing Restraint 9 (2005). The immersive documentary MATTHEW BARNEY: NO RESTRAINT journeys to Japan with Barney and his collaborator Bjork as the visual artist creates a narrative sculpture, telling a fantastical love story of two characters that transform from land mammals into whales.

This film is only available in Standard Definition and has been priced accordingly.
Cast
Matthew Barney
Crew
Directed by Alison Chernick