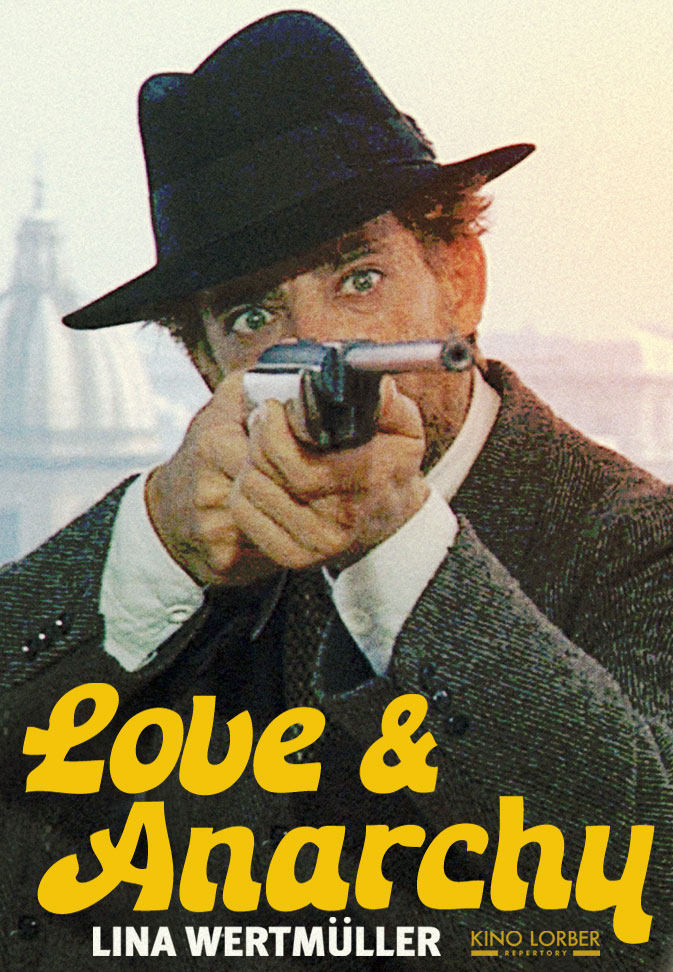 Love & Anarchy
Directed by Lina Wertmüller
Year: 1973
Country: Italy
Language: Italian with English Subtitles
An epic tragicomedy from director Lina Wertmüller (Seven Beauties), LOVE AND ANARCHY plumbs the depths of fascist Italy from the perspective of a simple farm boy sent to kill Mussolini.

Giancarlo Giannini (The Seduction of Mimi) won the best acting prize at the Cannes Film Festival for his achingly sensitive portrayal of Tunin, a freckle-faced innocent who became an accidental anarchist. His contact in Rome is Salomè (Mariangela Melato), a prostitute with her own sob story. While they prepare for the assassination, Tunin falls in love with Tripolina (Lina Polito), which threatens the entire operation.

A film of operatic emotion and subversive comedy, LOVE AND ANARCHY is a powerful statement on the terror of fascism and the ignoble fates of those who challenged it.
"A FASCINATING FILM! Rich in character and mood." - Gene Shalit, NBC-TV
"Passionate and stirring." - The New York Times
"Breathtaking... executed with the high-pitched passion of a gothic romance with a fluid, whirling, dazzling energy." - Newsweek
"A film of extraordinary vigor and force, possessed of boldness and ferocity." - New York Daily News
---
Cast
Tunin
Giancarlo Giannini
Tripolina
Lina Polito
Salomè
Mariangela Melato
Crew
Writer Lina Wertmüller
Composed by Nino Rota
Executive Produced by Franco Fraticelli
Cinematographer Giuseppe Rotunno
Produced by Romano Cardarelli
Directed by Lina Wertmüller