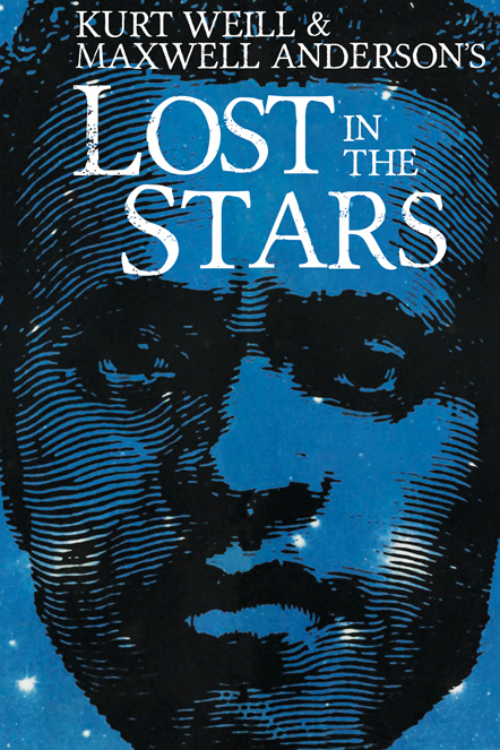 Lost in the Stars - New HD Transfer
Directed by Daniel Mann
Year: 1974
Country: U.S.
Language: English
The American Film Theatre's LOST IN THE STARS transforms Alan Paton's world famous novel of racial oppression, Cry the Beloved Country, into a tragic and beautiful film musical unlike any you've ever seen. Gilded by Maxwell Anderson's lucid lyrics and Kurt Weill's (The Three Penny Opera) powerful music, and guided by Daniel Mann's (Playing for Time) sensitive direction, this one-of-a-kind film is both a heartbreaking indictment of a cruel society and a poetic testament to the millions of forgotten lives ground beneath the heel of apartheid.

Brock Peters (To Kill a Mockingbird) is Stephen Kumalo, a black South African minister searching the unfamiliar back alleys and shantytowns of Johannesburg for his son, Absalom. But Kumalo's unwavering faith is put to the test when he finds Absalom in jail facing a capital murder charge. Courage, dignity, and sacrifice fall prey to the whirlwind of racist hypocrisy and hollow justice in Absalom's trial. Absalom's reunion and reconciliation with her father, his jailhouse marriage to his pregnant sweetheart Irina (Melba Moore), and his heroic determination to tell the truth no matter the cost set the stage for a tragic climax of both epic proportion and documentary immediacy.

Peters, whom Weill declared, "one of the great voices of American theatre," delivers a flawlessly moving performance. Singing the title song, "Lost in the Stars," in an empty church to which he will never return, Kumalo's agony offers spiritual richness in place of poverty and human grace in place of prejudice, even as his heart becomes another casualty of vicious ethnic hatred.
"Stunning in its simplicity...haunting music here splendidly done." - Emerson Batdorff - The Cleveland Plain-Dealer
Brock Peters is outstanding...his ending scene is a triumph." - Atlanta Jounal Constitution
Cast
Raymond St. Jacques
Clifton Davis
Melba Moore
Brock Peters
Crew
Produced by Ely Landau
Directed by Daniel Mann