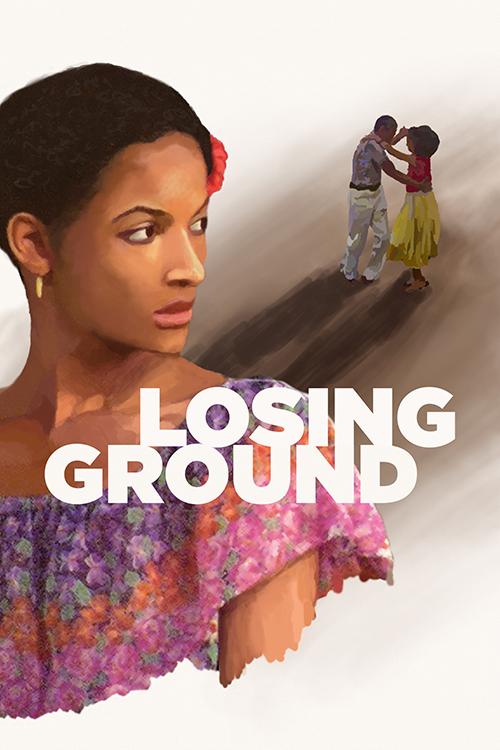 Losing Ground
Directed by Kathleen Collins
Year: 1982
Country: U.S.
Language: English
English Closed Captions
The inimitable Kathleen Collins' second film tells the story of two remarkable people, married and hurtling toward a crossroads in their lives: Sara Rogers, a Black professor of philosophy, is embarking on an intellectual quest just as her painter husband, Victor, sets off on an exploration of joy. Victor decides to rent a country house away from the city, but the couple's summer idyll becomes complicated by his involvement with a younger model. One of the very first fictional features by an African-American woman, LOSING GROUND remains a stunning and powerful work of art for being a funny, brilliant, and personal member of indie cinema canon.
"Revelatory. A Black film unlike any other in its time."
---
"Passionate, buoyant, alive. There are moments in Losing Ground... that are so rich in mood, texture, and longing I can't catch my breath."
---
"Delightfully irreverent. Exemplifies how Black women on both sides of the camera experiment with possibility, complexity, and ambiguity to challenge the frame."
---
"More than just a cinematic feast; it's a revelation… A nearly lost masterwork."
---
Beautifully restored by the indispensable Milestone Films… Collins's movie ranks as one of the best about a marriage between two ambitious members of the creative class defined by a nimble élan and piercing wit."
---
Cast
Seret Scott
Bill Gunn
Duane Jones
Crew
Directed by Kathleen Collins