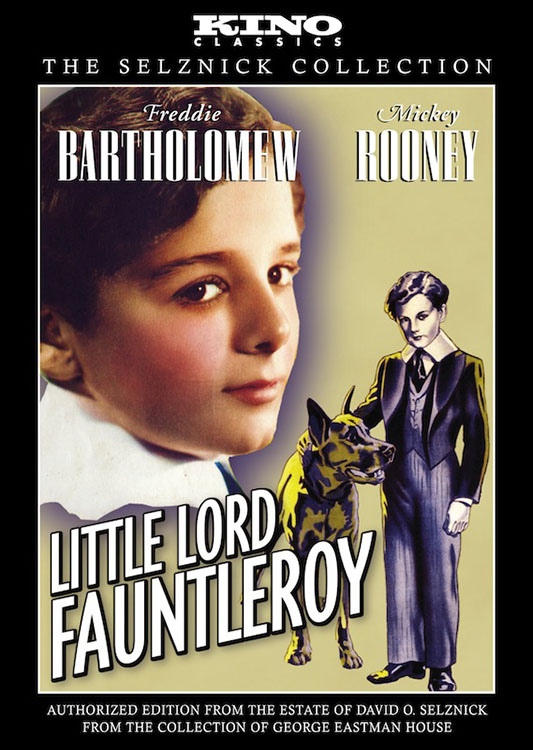 Little Lord Fauntleroy
Directed by John Cromwell
Year: 1936
Country: U.S.
Language: English
John Cromwell's 1936 film version of LITTLE LORD FAUNTLEROY is the definitive rendering of Frances Hodgson Burnett's beloved novel, a heartwarming classic with delightful performances from Freddie Bartholomew and Mickey Rooney.

After the death of her husband, the patient Mrs. Errol (Delores Costello) raises Ceddie (Batholomew) with much goodwill, but little money. Out of the blue, Ceddie is summoned to England to become heir to the fortune of the Earl of Dorincourt (C. Aubrey Smith), his estranged grandfather, and take the title of Lord Fauntleroy. But there are obstacles: the curmudgeonly Earl refuses to allow Mrs. Errol into his home, and then another young boy claims to be the true inheritor. Only through the intervention of Ceddie's old Brooklyn friends can this mess be put straight.

Mastered in HD from an original nitrate 35mm print, preserved by the George Eastman House Motion Picture Department.
Cast
Henry Stephenson
Mickey Rooney
Ceddie
Freddie Batholomew
Mrs. Errol
Delores Costello
Earl of Dorincourt
C. Aubrey Smith
Guy Kibbee
Crew
Writers Frances Hodgson Burnett (Novel) and Hugh Walpole (Screenplay)
Composed by Max Steiner
Produced by David O. Selznick
Directed by John Cromwell
Cinematographer Charles Rosher