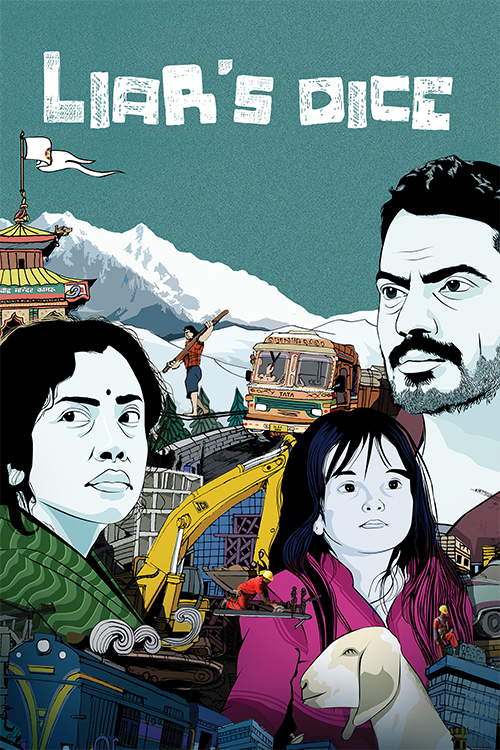 Liar's Dice
Directed by Geetu Mohandas
Year: 2013
Country: India
Language: Hindi w/ English subtitles
LIAR'S DICE is a deeply affecting road movie set in India that moves from the picturesque mountains on the Tibetan border to the roiling industrial city of Delhi. The film follows Kamala (Geetanjali Thapa), her daughter Manya (Manya Gupta), and a baby goat, as they search for their husband and father, who hasn't been heard from since he took a distant construction job five months prior. On their treacherous journey they acquire the help of Nawazuddin (Nawazudding Siddiqui), a suspicious drifter who aids them for a price. With stirring performances and an arresting central mystery, LIAR'S DICE is an impressive debut feature from writer/director Geetu Mohandas.
Geetu Mohandas makes an assured feature debut with the quietly effective "Liar's Dice."
---
Top art house stars Nawazuddin Siddiqui and Geetanjali Thapa breathe life into the story of a determined woman searching for her missing husband.
---
Cast
Nawazuddin Siddiqu
Geetanjali Thapa
Manya Gupta
Crew
Directed by Geetu Mohandas