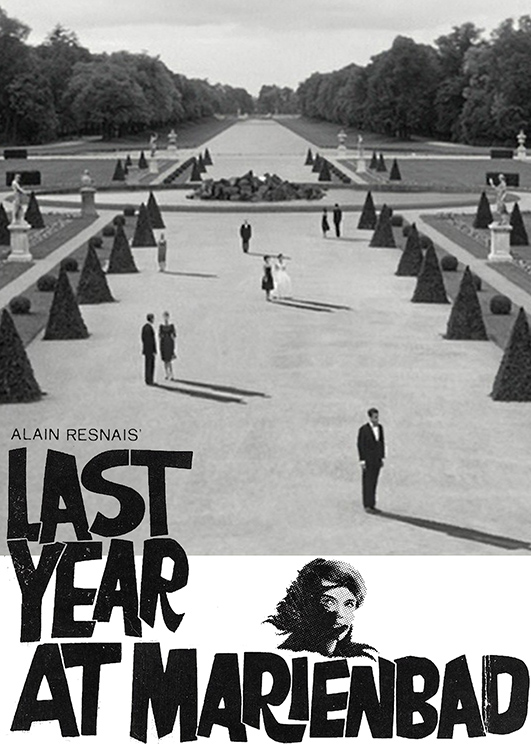 Last Year At Marienbad
Directed by Alain Resnais
Year: 1961
Country: France
Language: French
This French New-Wave classic features stunning imagery, while deliberately avoiding conventional plot and character development. In a vast and opulent hotel, an unnamed man attempts to persuade a similarly unnamed married woman that they have not only met before, but that they were also romantically involved and had planned to elope together.

Nominated for Best Original Screenplay (Alain Robbe-Grillet) at the Academy Awards and Nominated for the Best Film at the BAFTA Awards. Winner of the Golden Lion at the Venice Film Festival.
"Remains one of cinema's glorious enigmas, endlessly compelling and intriguing."
---
"To even talk of a story is nonsensical, since a central aesthetic of the film involves the effects of fantasy, time and subjective memory on human consciousness. Marienbad takes place in a heightened, sci-fi nightmare world where knowing, believing"
---
"A pioneering, essential work of arthouse cinema that remains as enrapturing and illusive as ever."
---
"Marienbad is elegantly hermetic, a ravishing waxworks that has stillness at its heart."
---
Cast
Delphine Seyrig
Giorgio Albertazzi
Crew
Directed by Alain Resnais
Writer Alain Robbe-Grillet