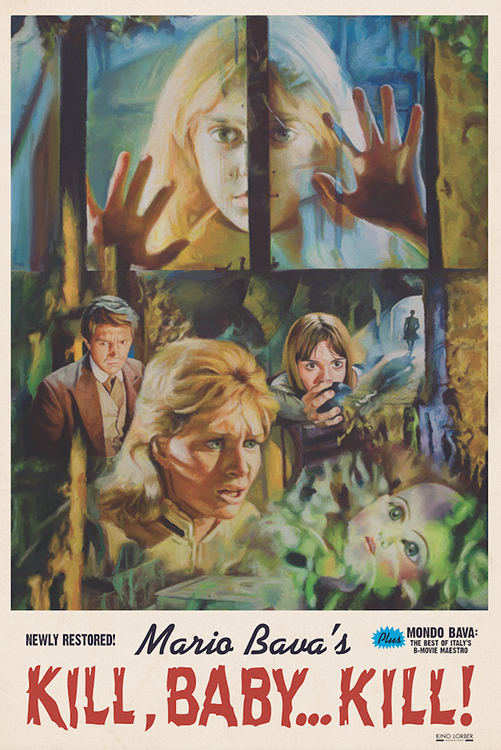 Kill, Baby...Kill!
Directed by Mario Bava
New restoration! In the beginning of the Twentieth Century, the Dr. Eswai is called by Inspector Kruger to a small village to perform an autopsy on a woman who has died under suspicious circumstances. Despite help from Ruth, the village witch, Kruger is killed and it is revealed that the dead woman, as well as other villagers, have been killed by the ghost of Melissa, a young girl who, fed by the hatred of her grieving mother, Baroness Graps, exacts her revenge on them. Dr. Eswai, along with Monica, a local nurse, are lured into a fateful confrontation at the Villa Graps...
"In director Mario Bava lies one of Italy's most important film talents. Kill, Baby...Kill! is a small masterpiece of its kind, comparing favorably with the late Val Lewton's horror programmers of the '40s. [It's] handled so skillfully as to revitalize the genre."
---
"A gothic horror that resonates long after viewing."
---
"[This] new restoration brightens the corners of Mario Bava's superb gothic 1966 freak-out, crisply rendering each open grave, rotting skull, Limeade cobweb, and tendril of swirling mist."
---
"Kill, Baby...Kill! is a true masterpiece from the father of both gialli and slasher films."
---
Crew
Directed by Mario Bava