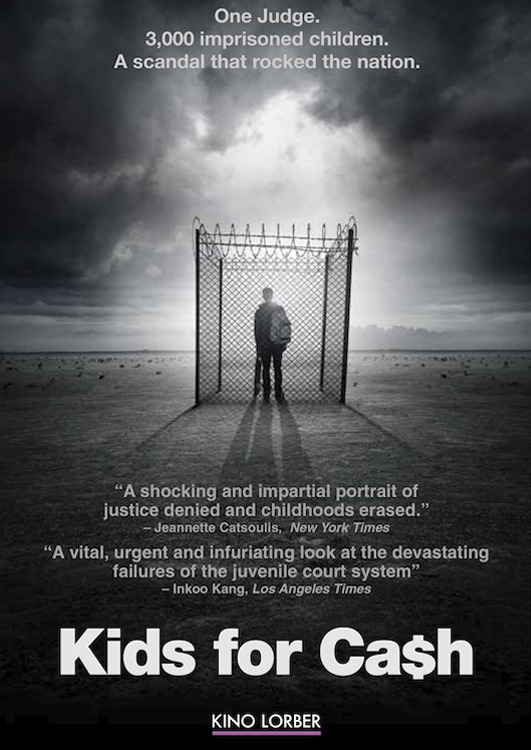 Kids For Cash
Directed by Robert May
Year: 2013
Running Time: 104 minutes
Country: U.S.
Language: English
English Closed Captions
KIDS FOR CASH is a riveting look behind a notorious scandal that rocked the nation. In the wake of the shootings at Columbine High School, a small town in Luzerne County, Pennsylvania elected a charismatic judge who was hell-bent on keeping kids in line. Under his reign, over 3,000 children were ripped from their families and imprisoned for years over petty crimes. When one parent dared to question his harsh brand of justice, it was revealed the judge had received millions of dollars in payments from the privately-owned juvenile detention centers where the kids were incarcerated. In this thrilling true crime documentary, director Robert May exposes the scandal behind the headlines, featuring extensive, exclusive access to the judges behind the scheme.
NEW YORK TIMES CRITICS PICK - Carefully assembled and soberly presented, Robert May's "Kids for Cash" takes a lacerating look at America's juvenile justice system — the United States is one of only three countries in the world to decline to ratify the United Nations' Convention on the Rights of the Child — and the perils of its increasing privatization.
---
"Robert May's deeply shocking, continually surprising documentary examines the kickback scandal surrounding juvenile court judge mark ciavarella."
---
Crew
Directed by Robert May