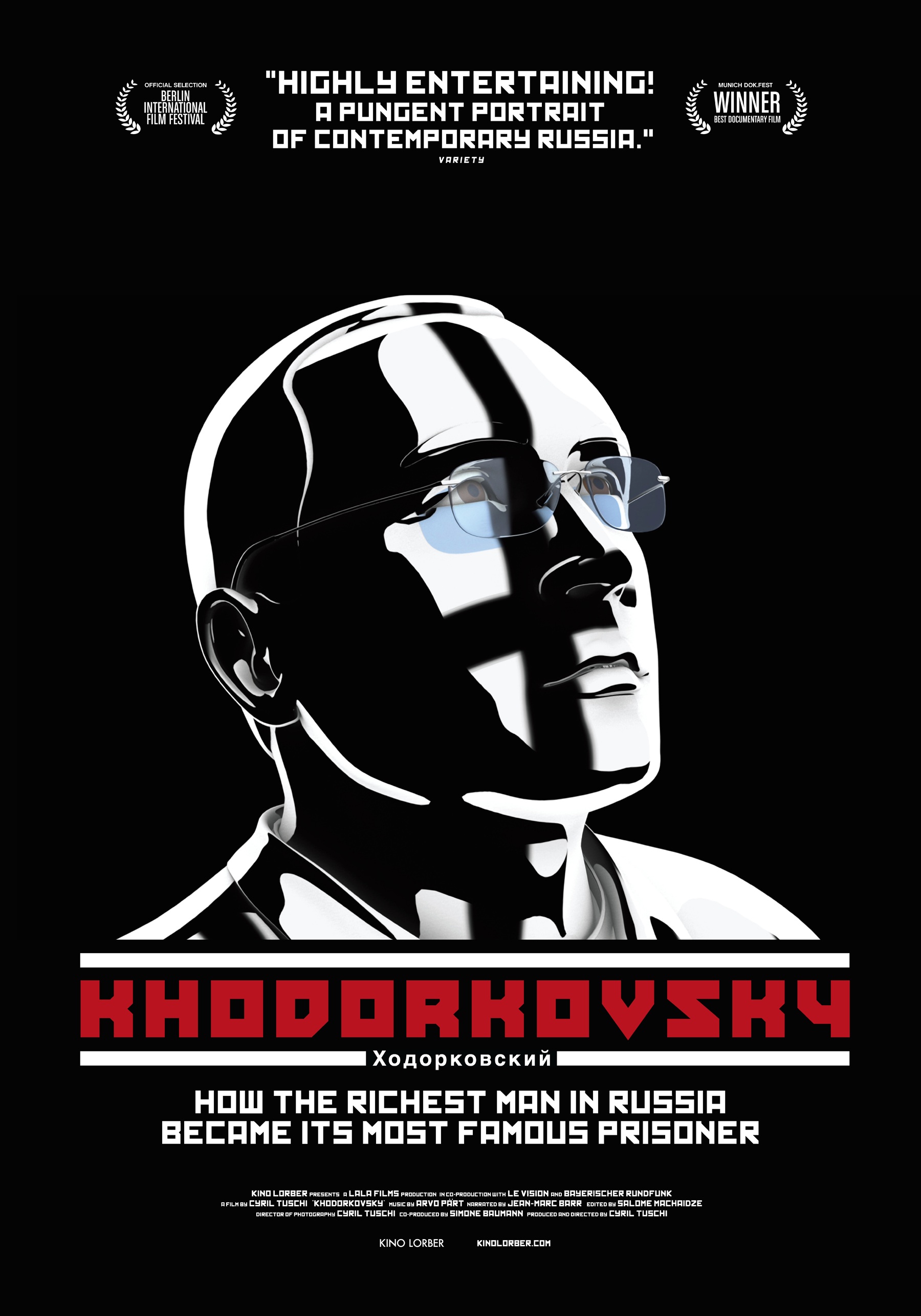 Khodorkovsky
Directed by Cyril Tuschi
Year: 2011
Country: Germany
Language: German, English & Russian with English subtitles
In October 2003, Mikhail Khodorkovsky, former head of the Russian oil company Yukos, was arrested on charges of tax evasion and fraud. This documentary uncovers the story behind Khodorkovsky's arrest and subsequent conviction — the story of a man who has transformed from the wealthiest man in Russia into a martyr for the cause of political freedom and rule of law.

Tracking his growth from his days at university to his founding of Bank Menatep and eventual acquisition of Yukos, filmmaker Cyril Tuschi paints a portrait of Khodorkovsky as an enigmatic, larger-than-life character. With footage from a meeting between Khodorkovsky and then-Russian President Vladimir Putin, as well as newsreel interviews with Putin himself, Tuschi sets the stage for a gripping, suspense-laden showdown between Khodorkovsky and the Russian powers that be.

A brilliantly constructed piece of investigative filmmaking, KHODORKOVSKY sweeps the viewer along as Tuschi embarks on a personal journey to track his man down.
"Thoroughly researched and highly entertaining." - Leslie Felperin, Variety

"Tuschi has made a docu-thriller of enormous narrative flair and visual smarts." - Ella Taylor, NPR

"Gripping! [...] Democracy, Russian style." --V. A. Musetto, The NY Post

" NYT Critics' Pick" Stephen Holden, The New York Times

"Khodorkovsky" is an entertaining examination of Russian culture, society, and politics seen through the lens of an outrageous character assassination orchestrated by the Russian government. - Cole Smithey, ColeSmithey.com
---
Cast
Mikhail Khodorkovsky
Pavel Khodorkovsky
Lena Khodorkovskaya
Marina Khodorkovskaya
Crew
Directed by Cyril Tuschi
Produced by Yelena Durden-Smith (creative) , Cyril Tuschi, Thomas Schmidt (creative) , Simone Baumann and Claudia Gatzke (executive)
Composed by Arvo Part
Cinematographer Cyril Tuschi
Editors Harvey Friedman and Jean-Marc Barr