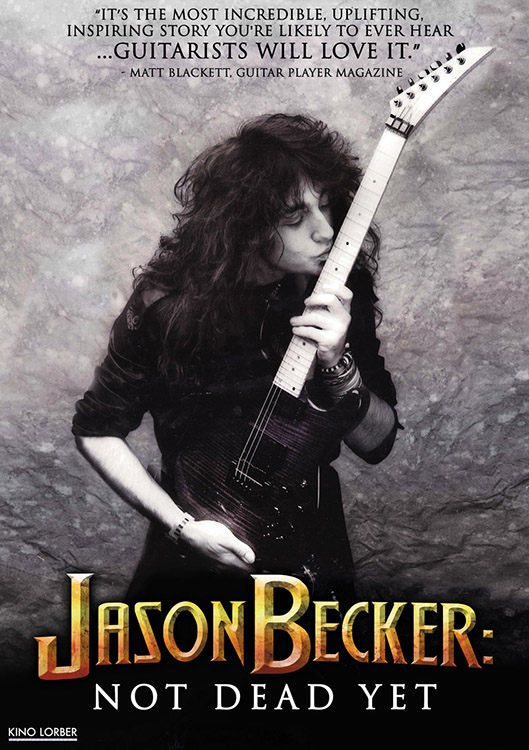 Jason Becker: Not Dead Yet
Directed by Jesse Vile
Year: 2012
Country: U.S.
Language: English
English Closed Captions
When doctors diagnosed 19-year-old rock star Jason Becker with Lou Gehrig's Disease, they said he would never make music again and that he wouldn't live to see his 25th birthday. 22 years later, without the ability to move or to speak, Jason is alive and making music with his eyes.

JASON BECKER: NOT DEAD YET is a feature-length documentary film that tells the incredible story of a guitar legend who refuses to give up on his dream of being a musician despite the most incredible odds. It is a story of dreams, love, and the strength of the human spirit.

The film has been made with the full co-operation of Jason and the Becker family, who have given their consent for this to be the first feature-length documentary film about his life. They have provided their entire family archive of never-before-seen photos and footage.
Cast
Greg Howe
Marty Friedman
Richie Kotzen
Joe Satriani
Jason Becker
Ehren Becker
Gary Becker
Steve Vai
Crew
Directed by Jesse Vile