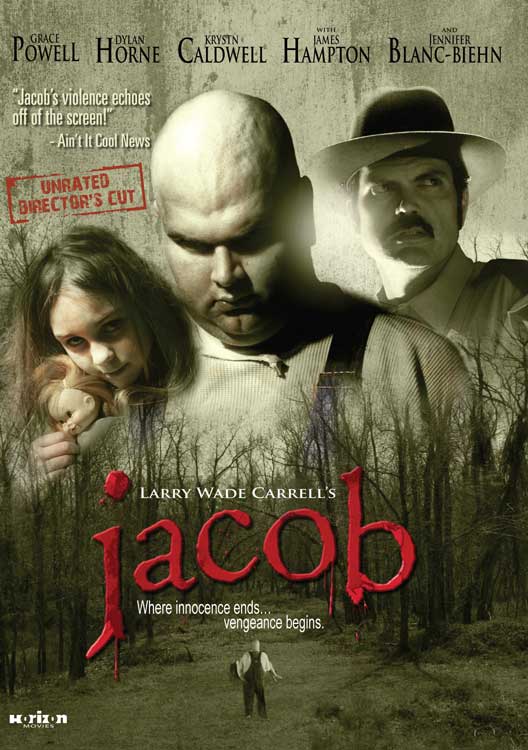 Jacob
Directed by Larry Wade Carrell
A Southern Gothic slasher in the tradition of THE TEXAS CHAIN SAW MASSACRE, JACOB is a chilling portrait of a hulking, troubled child who seeks vengeance against those who destroyed his family.

Jacob Kell (Dylan Horne) is a lonely and quiet kid, mute since his father (Michael Biehn, The Terminator) suffered from a violent mental breakdown. Prone to violence himself, only Jacob's sister Sissy (Grace Powell) can soothe the savage beast inside him. But once his drunken stepfather Otis (played by writer/director Larry Wade Carrell) slaps his mother around once too many, Jacob goes down the same vengeful blood-spilling path as his Dad.

An authentically terrifying independent horror movie, JACOB proves that it's better to spoil the child, lest they grow up and use the rod on you.
Cast
Edith
Krystn Caldwell
Old Man Jack
James Hampton
Jacob
Dylan Horne
Grace Powell
Deputy Jamie
Jennifer Blanc-Biehn
Lawrence Kell
Michael Biehn
Crew
Writer Larry Wade Carrell
Directed by Larry Wade Carrell