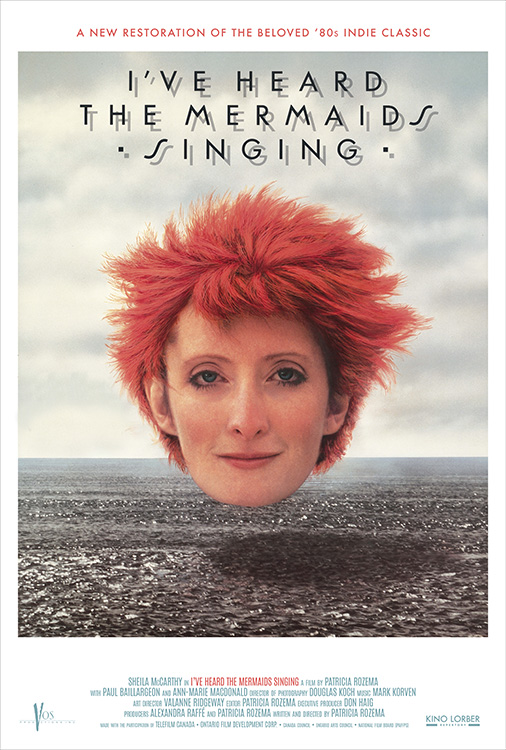 I've Heard the Mermaids Singing
Directed by Patricia Rozema
Year: 1987
Country: Canada
Language: English
English Closed Captions
This charming, whimsical story about a waifish daydreamer with artistic aspirations is structured around a video-recorded confession. In Patricia Rozema's fanciful character study, aspiring photographer Polly (comedian Sheila McCarthy) lands a job at a Toronto art gallery run by Gabrielle (Paule Baillargeon), who is also a painter. Polly is impressed with Gabrielle's paintings, but as Polly gets to know her lover Mary (Ann-Marie MacDonald) and becomes entangled in their lives, she realizes Gabrielle isn't exactly who she appears to be. The gauche absent-minded temp with spiky orange hair and the polished, bourgeois curator with a gift for gab are like night and day, yet a strong connection builds between these two women through their shared love of art, and their genuine curiosity and appetite for love. Winner of the Prix de la Jeunesse at the 1987 Cannes Film Festival.

To commemorate Canada 150, this film was digitally restored by Library and Archives Canada, Cinematheque Quebecoise, The Cinematheque, and TIFF. 4K Restoration made possible by The Government of Canada, Canada 150, RBC, Ontario 150 and Telefilm.
"[Rozema] uses a seemingly simple style to make some quiet and deep observations… [McCarthy] has one of those faces that speaks volumes, and she is able to be sad without being depressing, funny without being a clown."
---
"[Rozema's] vivid and surprising imagination, coupled with a startlingly original performance by Sheila McCarthy, help make the film a rare and unexpected delight."
---
"Fantasy and deft storytelling weave together in this delightful comedic drama. Polly remains one of my favourite Canadian film characters."
---
"Gracefully directed. Alternately whimsical and heartbreaking, with a generous dose of fantasy. Shows an artist very much in tune with her voice."
---
"Anyone who has ever yearned to break out the mold of a restricted life will find I've Heard the Mermaids Singing an enchanting and poetic epiphany. Bravo!"
---
"A short, sweet, enjoyable comedy, with a winning performance by McCarthy."
---
Cast
Sheila McCarthy
Paule Baillargeon
Ann-Marie MacDonald
Crew
Directed by Patricia Rozema