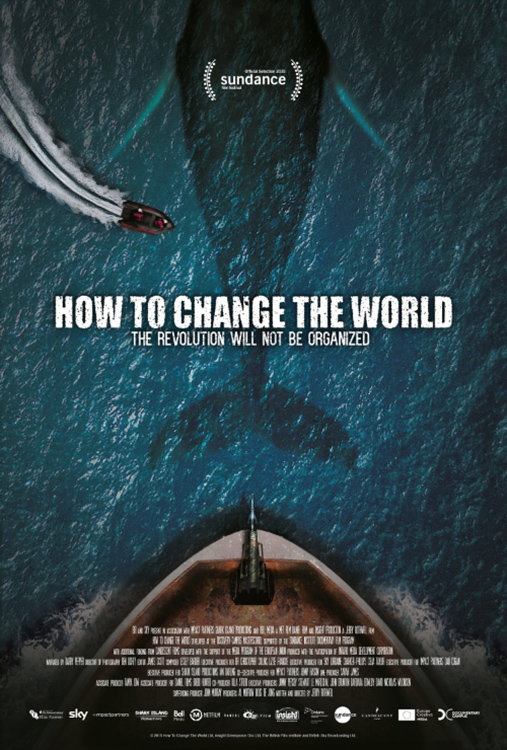 How to Change the World
Directed by Jerry Rothwell
Year: 2015
Country: U.S. and Europe, U.S., Canada
Language: English
Produced by Bous De Jong (Bous De Jong iis an international producer/executive producer of documentary, film and television productions including Dylan Thomas: Return Journey, directed by Sir Anthony Hopkins, the staged classi) and Al Morrow (Al Morrow is an award-winning producer and Head of Documentary at Met Film Production. Her producing credits include Jeanie Finlay's Pantomime (BBC Storyville); The Great Hip Hop Hoax (BBC, Creative S)
Directed by Jerry Rothwell (Jerry Rothwell is a documentary filmmaker whose work includes the award-winning feature documentaries, Donor Unknown (More 4/Arte/CBC/PBS/VPRO) about a sperm donor and his many offspring which premier)


HOW TO CHANGE THE WORLD chronicles the adventures of an eclectic group of young pioneers - Canadian hippie journalists, photographers, musicians, scientists, and American draft dodgers - who set out to stop Richard Nixon's atomic bomb tests in Amchitka, Alaska, and end up creating the worldwide green movement. Greenpeace was founded on tight knit, passionate friendships forged in Vancouver in the early 1970s. Together they pioneered a template for environmental activism which mixed daring iconic feats and worldwide media: placing small rubber inflatables between harpooners and whales, blocking ice-breaking sealing ships with their bodies, spraying the pelts of baby seals with dye to make them valueless in the fur market. The group had a prescient understanding of the power of media, knowing that the advent of global mass communications meant that the image had become a more effective tool for change than the strike or the demonstration.
"There's no missing the polemical points being made or doubting the film is meant to inspire further action, but even hardened whale-eating oil oligarchs are likely to be charmed by the idealism and smarts of these audacious activists." - The Guardian
"...raw and vibrant...full of heart-wrenching imagery..." - Indiewire
---
Crew
Produced by Bous De Jong (Bous De Jong iis an international producer/executive producer of documentary, film and television productions including Dylan Thomas: Return Journey, directed by Sir Anthony Hopkins, the staged classi) and Al Morrow (Al Morrow is an award-winning producer and Head of Documentary at Met Film Production. Her producing credits include Jeanie Finlay's Pantomime (BBC Storyville); The Great Hip Hop Hoax (BBC, Creative S)
Directed by Jerry Rothwell (Jerry Rothwell is a documentary filmmaker whose work includes the award-winning feature documentaries, Donor Unknown (More 4/Arte/CBC/PBS/VPRO) about a sperm donor and his many offspring which premier)