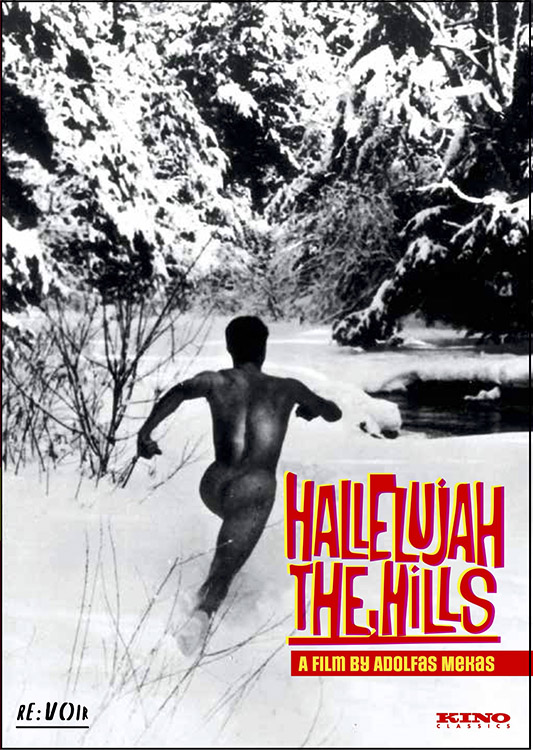 Hallelujah The Hills
Directed by Adolfas Mekas
Year: 1963
Country: U.S.
Language: English
An irreverent burst of anarchic energy that wowed attendees of the 1963 New York Film Festival, HALLELUJAH THE HILLS is a landmark film of the New American Cinema, presented here in a new 2K restoration. Directed with improvisatorial flair by Adolfas Mekas, a co-founder of Film Culture magazine with his brother Jonas (Walden), Hallelujah the Hills follows two wildly impulsive young men who are in love with the same woman (played by two different actresses). A slapstick love letter to cinema, this fiercely independent wonder laid the groundwork for all the free-spirited filmmakers to follow.


A dizzy time capsule of proto-revolutionary anarchy, like bits of youthful, energetic innocence frozen in the snowdrifts of time.
---
These cinematic idiots savants, forerunners of the criminal duo in "Band of Outsiders," come off as the self-aware worshippers of clichés that everyone else in their eccentric orbit lives out blindly.
---
Crew
Directed by Adolfas Mekas