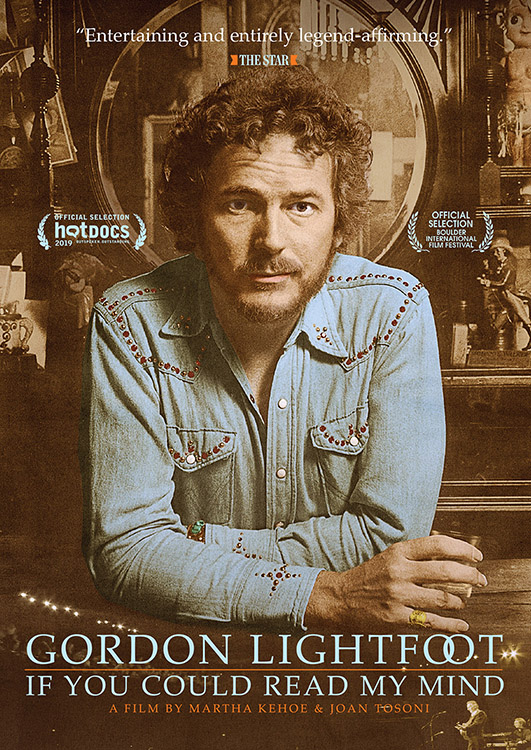 Gordon Lightfoot: If You Could Read My Mind
Directed by Martha Kehoe, and Joan Tosoni
Year: 2019
Country: Canada
Language: English
English Closed Captions
GORDON LIGHTFOOT: IF YOU COULD READ MY MIND is an exploration of the career, music, and influence of legendary Canadian musical icon Gordon Lightfoot. With unprecedented access to the artist, the documentary follows Lightfoot's evolution from Christian choirboy to troubled troubadour to international star and beloved Canadian icon.

Available for USA only (no Canada)
"A thoroughly engaging retrospective of a hard-working, hard-living performer who survived to tell the tale."
---
"If You Could Read My Mind" celebrates how Gordon Lightfoot turned his own wreckage into something sublime."
---
"A music-packed documentary revealing all the reasons to love the songs of the legendary Canadian musician."
---
"Entertaining. One of his country's greatest singer-songwriters."
---
Cast
Gordon Lightfoot
Alec Baldwin
Anne Murray
Crew
Directed by Martha Kehoe and Joan Tosoni